Queen Elizabeth will present Bhagya Wijayawardane from Sri Lanka with a Queen's Young Leaders Award at a special ceremony at Buckingham Palace, London, on Tuesday, 26 June.

The awards recognise the work that young people from across the Commonwealth are doing to transform lives in their community and beyond.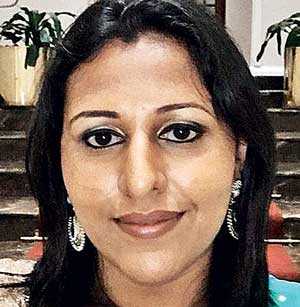 Bhagya, aged 29, from Sabaragamuwa, Sri Lanka will receive a Queen's Young Leaders Award for the work she is doing to improve food security by encouraging people to grow their own food in their garden or home.

Bhagya was selected following a competitive process involving thousands of applicants across the Commonwealth. Together they join a network of 240 powerful young leaders, from 53 Commonwealth countries, who are driving change to make the world a better place.

The 2018 Queen's Young Leaders are finding solutions to global issues such as climate change, food scarcity, gender-based violence, mental health and access to education.

The Queen's Young Leaders Award winners take part in a year-long leadership course run by the University of Cambridge and receive bespoke mentoring. They will visit the UK for a program of high-profile networking opportunities, meetings and training designed to help them develop as leaders and work with ever greater impact.

Later this month, during her time in the UK, Bhagya will visit 10 Downing Street, take part in masterclasses at the BBC World Service and the UK headquarters of Facebook. Award-winners will then meet with the Commonwealth Secretary-General and High Commissioners from across the Commonwealth, before receiving their award from the Queen at Buckingham Palace. They will also attend workshops at the University of Cambridge and visit projects that are changing the lives of vulnerable people in the UK.

The Queen Elizabeth Diamond Jubilee Trust Chief Executive Dr. Astrid Bonfield CBE said: "Through selfless determination, the Queen's Young Leaders of 2018 are dedicating their lives to bringing positive change to those around them. Their visit to the UK this June provides them with a unique opportunity to connect with each other and gain valuable lessons from experts and leaders from all walks of life which we hope will help transform the reach of their endeavours for many years to come. I am delighted that the work they are undertaking is being recognised by Her Majesty the Queen and I look forward to meeting this year's winners and celebrating the remarkable difference that they have already made all over the Commonwealth. Now that we are in the fourth and final year of this special program, we look proudly on the network that is the Queen's Young Leaders and feel confident that the future will be driven by their courage and commitment towards making the world a better place."

The Queen's Young Leaders program was established in 2014 by The Queen Elizabeth Diamond Jubilee Trust in partnership with Comic Relief, The Royal Commonwealth Society and the University of Cambridge's Institute of Continuing Education, in recognition of The Queen's lifetime of service to the Commonwealth.

To see a full list of award-winners and highly commended runners-up, and to learn more about their stories, please visit www.queensyoungleaders.com.