The Private Secretary of the Minister of Postal Services and Muslim Affairs Ministry has been asked to appear before the Parliamentary Select Committee (PSC) probing the Easter Sunday attacks.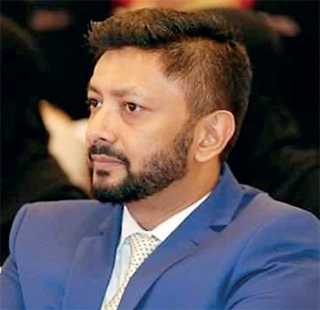 Fahim M. Hashim
Fahim M. Hashim who is also the brother of the Muslim Affairs Minister M.H.A. Haleem will appear before the Committee tomorrow to counter allegations made against him and the Minister by the Western Province former Governor Azath Salley.

Salley recently accused the Muslim Affairs Ministry and Hashim for registering mosques and organisations under the National Thowheed Jamath (NTJ), an organisation banned after the Easter Sunday bombings.

"Not a single mosque or organisation under the name of the National Thowheed Jamath has been registered with the Muslim Affairs Department to date," said Minister Haleem.

"This is a deliberate mudslinging campaign by Salley," the Minister said making a special statement in Parliament yesterday.

"Azath Salley has been levelling false allegations against my brother Fahim and myself, and this is a vindictive act against us for having rejected his request to be appointed to the Haj Committee, where he previously carried out massive financial fraud," clarified the Minister.