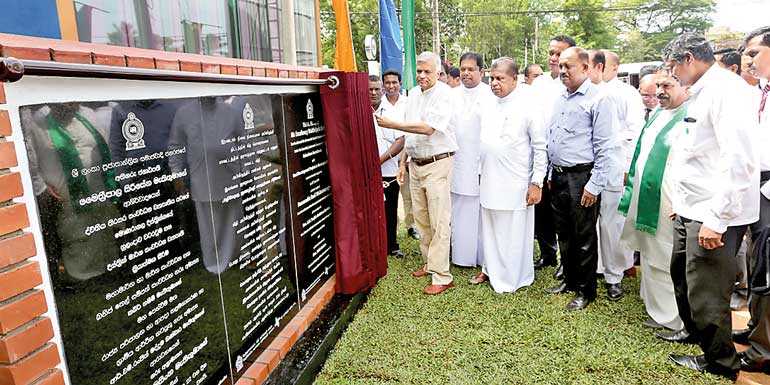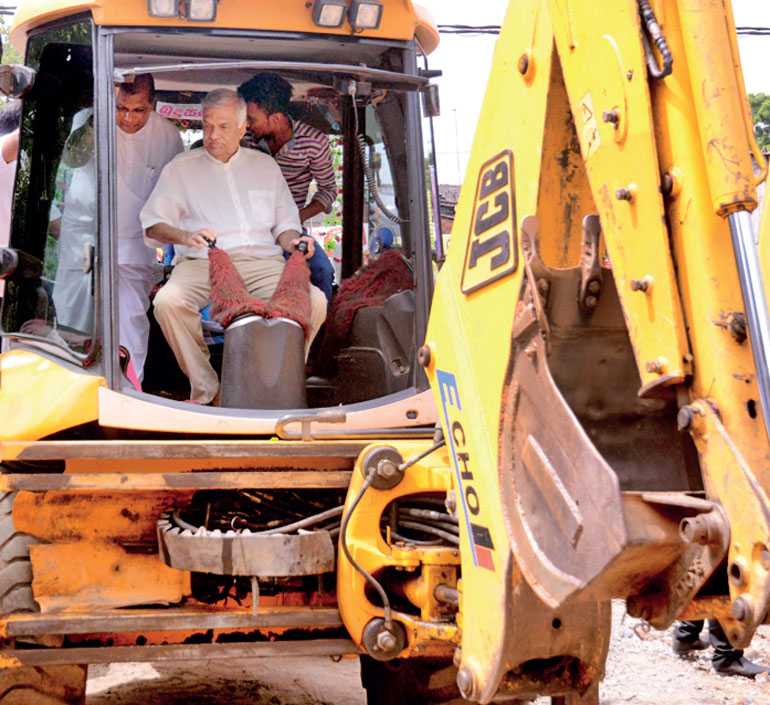 Prime Minister Ranil Wickremesinghe vested several development projects that have been implemented at rural level in all sectors in the public on Saturday.

Several development projects in the Moneragala District were declared open by Prime Minister Ranil Wickremesinghe on Saturday morning.

The Premier declared open the Keppetipola Mawatha in Viharamulla, Moneragala and launched the development of the Hulandawa roundabout under the Integrated Road Investment Program (iRoad).

The three-year Asian Development Bank funded iRoad program will rehabilitate and maintain 6880 kilometres of roads to improve the accessibility of the road network in rural areas of Sri Lanka, and thereby increase the involvement of the rural population in nationwide economic and social development. To date, 60% of the project has been completed.

Construction work of the Moneragala District Sports Complex was also commenced in parallel.

Prime Minister Ranil Wickremesinghe also handed over land title deeds, Samurdhi benefits cards and sports equipment to 100 sports societies at the Monaragala District Secretariat premises.

Ministers Wajira Abeywardena and Ranjith Madduma Bandara were also present.