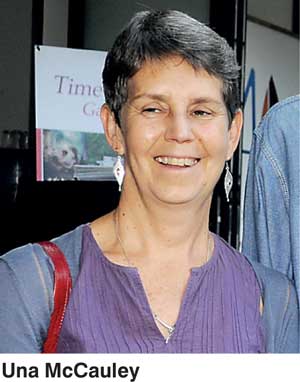 President Maithripala Sirisena expressed his condolences over the death of United Nations Resident Coordinator and United Nations Development Programme Resident Representative in Sri Lanka, Una McCauley.

In a special message of condolence to United Nations Secretary General António Guterres, the President stated that MaCauley was a talented professional who served in Sri Lanka with a thorough understanding of the vision of the United Nations.

The President also recalled that she had worked hard with great determination, dedication and humanity to promote peace and reconciliation in Sri Lanka as well as to achieve the social and economic progress of the country. He said that during her six-year tenure in Sri Lanka she was able to win the honour and confidence of all whom she worked with.

For Sri Lanka, the demise of McCauley is a loss of a close relation who was a true humanitarian personality, the President stated, while extending his deepest sympathies to the United Nations and the family of the late McCauley on behalf of the Sri Lankan Government and its citizens.