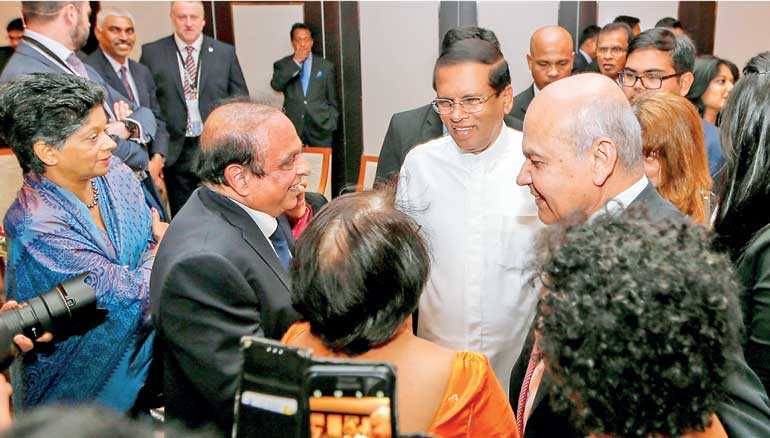 President Maithripala Sirisena, addressing the Sri Lankan community living in London, said that the attempts made by some to hide the truth and promote falsehoods are a hindrance to the forward march of the Motherland.

Therefore, the President invited the Sri Lankan community living in London to assist the journey of building the country with a proper understanding of the real situation.

He made these remarks addressing a meeting held with the community on Tuesday (17 April).

Members of academics, businessmen, university students and many others representing various fields were present at the meeting and the President was warmly welcomed by them.

Expressing his views, the President further explained that the real information on the propagandas, followed by the Government to develop the country by establishing freedom and democracy, are not communicated to the people.

A major reason for this is that certain media and social media platforms highlight falsehoods and suppress the truth to gain narrow political advantage and commercial benefits, he said. He further stated that they have not truly understood the value of the freedom given to everybody by the present Government.

The President, who emphasised that the Government has taken steps with dedication to fulfill the duties on behalf of Sri Lanka during the last three years, said that one of its priorities is to establish coexistence and reconciliation, and to make the peace gained by the country a permanent one.

Thus, the President said that the economic plans made towards monitoring the country's development and building the economy of the people of the country has often succeeded, while the victories gained internationally throughout the past three years in getting close to the international community that was previously against the Motherland also takes a special place.