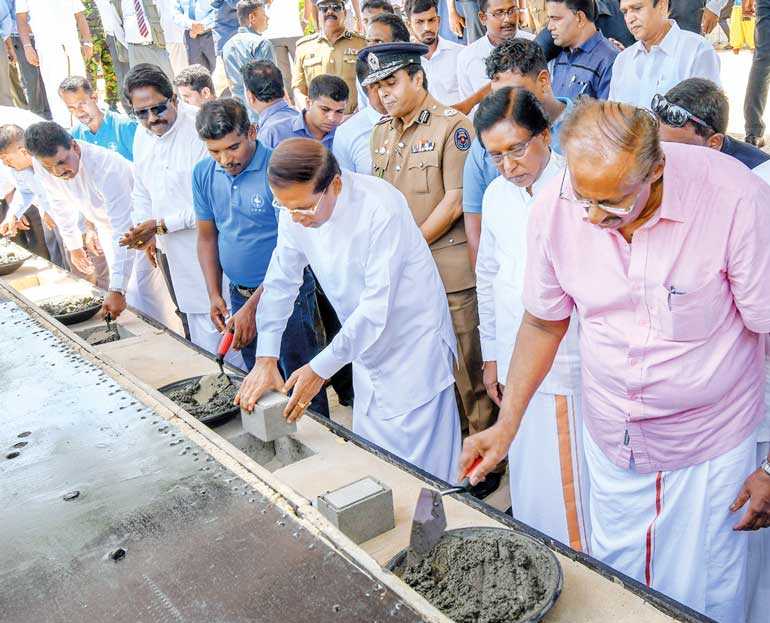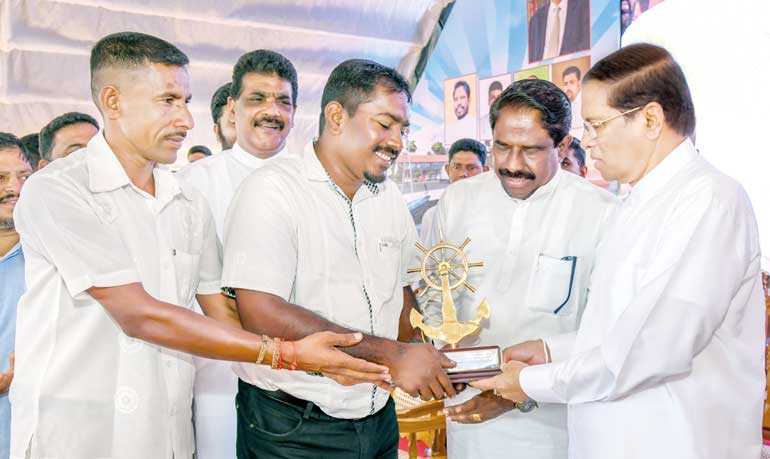 President Maithripala Sirisena yesterday said 88% of land in the Northern Province under the control of the Security Forces has been released to the original owners and the Government has a clear policy to also release the remaining to its original owners promptly.

The President further said that steps will be taken in the next two weeks to release the lands, which are still under the control of Security Forces, but belong to several schools including the Myliddy School.

The President made these remarks while participating in the inauguration ceremony and re-launching of the operational works of the reconstructed Myliddy fishery harbour yesterday.Under the 'A Compassionate Maithri Governance – A Stable Country' program, these construction works were carried out at a cost of Rs.400 million.

President Sirisena further said that a program will be soon be implemented to provide for the people living near the proximity of the fishery harbour who lost their lands.

The President emphasized that the objective and aspiration of all should be to act in a manner which will not leave room for a war again.

He also said that the Government, during the last three years,worked with commitment to protect and free the country from allegations levelled against the country internationally, while fulfilling the responsibilities of post-war period dutifully, to build the achieved freedom into a true liberty. The President further said that the Government is paying special attention to ensure the development rights of the people in the North and East.

In this regard, a Special Presidential Task Force has been established, the President said, adding that the Task Force will meet frequentlyto discuss the progress of its works. The President recalled that no other President ever travelled to the North like himself, and said thathe frequently travelled to the North to identify the issues of the people, and to expedite the relief works in this regard.

Expressing his views regarding the drug menace, which is a challenge to the whole country including the North,President Sirisena said that steps will be taken to enforce the rules and regulations without any reluctance,including the capital punishment against persons who engaged in drug smuggling even when they are in prison.

A souvenir was presented to the President, expressing the gratitude of theMyliddyfisheries community. The President also engaged in a cordial discussion with the people living there. Minister WijithWijayamuni Zoysa, State Minister Dilip Wedaarachchi, Deputy Ministers Angajan Ramanathan, Cader Mastan, Northern Province Governor ReginaldCooray, MPs Vijayakala Maheswaran, Mavai Senathirajah, D.Siddarthan, and others participated on this occasion.