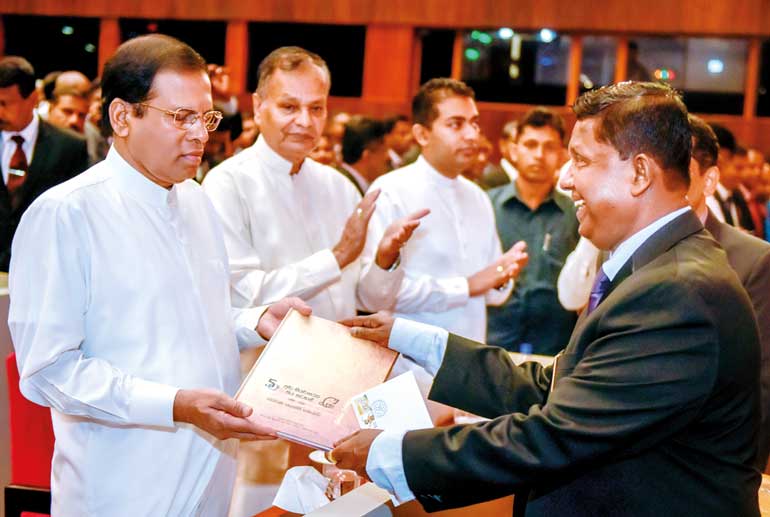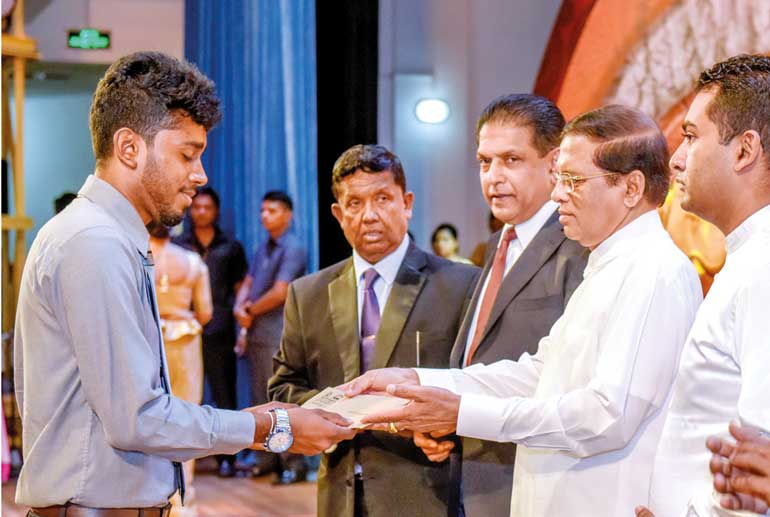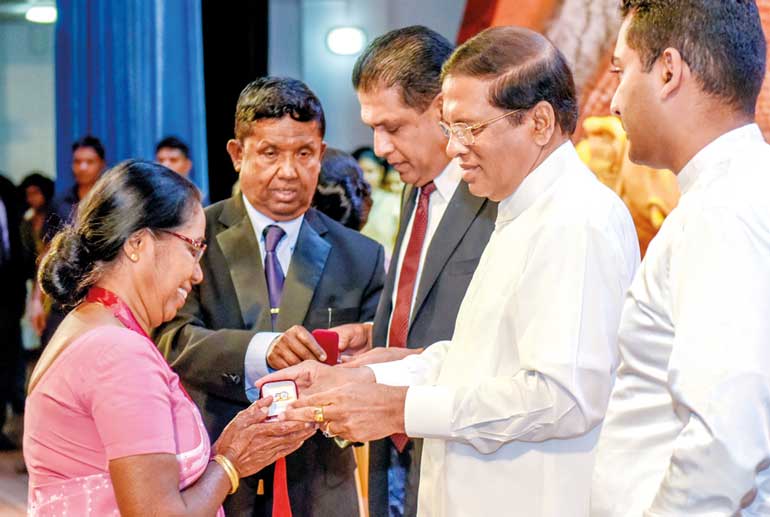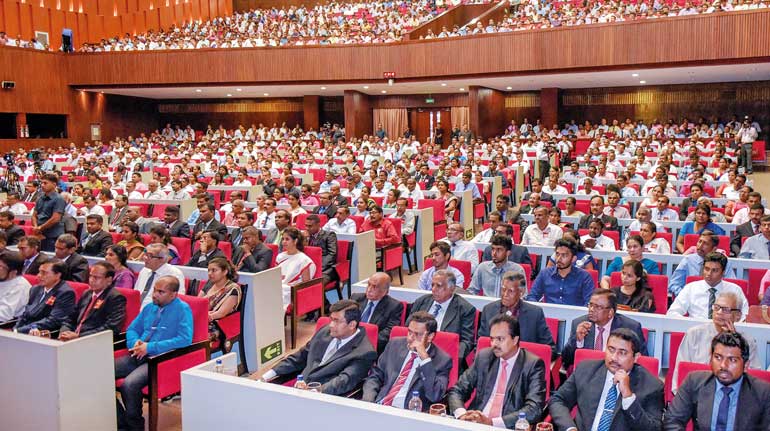 President Maithripala Sirisena says it is necessary to increase the importation of timber to meet the country's needs in order to aid increasing the forest density of the country while protecting the forest resources.

He made these remarks while addressing the 50th Anniversary of the State Timber Corporation held at the BMICH, yesterday.

President Sirisena further emphasised the importance of increasing the forest density of the country to face the challenges with regard to weather and climate changes. He added that the objective of the government is to increase the forest density from the current 28% to 32%. He stressed the importance of the contribution of the State Timber Corporation in this regard.

The President explained the importance of investing more for the purpose of increasing the forest density, as well as the funds given by the State Timber Corporation to the Treasury and said that the relevant authorities must cooperate closely with theDepartment of Forest Conservation.

He pointed out the importance of enhancing the standards and qualities of the State Timber Corporation to face the competition in the field of furniture manufacturing.

President Sirisena presented Gold Awards in appreciation of the retired officials who completed 30 years of service in the State Timber Corporation. He also presented scholarships for the children of officers who were selected to the universities.

The book "Ada siyawasakapiyasatahan" was offered to President Sirisena along with the stamp issued on behalf of the State Timber Corporationin commemoration of its 50th anniversary byPosts, Postal Services and Muslim Religious Affairs Ministry Secretary R.M.D.B.Meegasmulla.

A special token of appreciation was presented to the President by State Timber Corporation President P.Dissanayake.

Deputy Minister Anuradha Jayaratne, Mahaweli Development and Environment Ministry Secretary Anura Dissanayake, former Prime Minister D.M. Jayaratne, Nandimithra Ekanayake, Pandu Bandaranayake, P.Dayaratna, former ministers and secretaries of the Ministry of Mahaweli Development and Environment, and other invitees were present at this event.