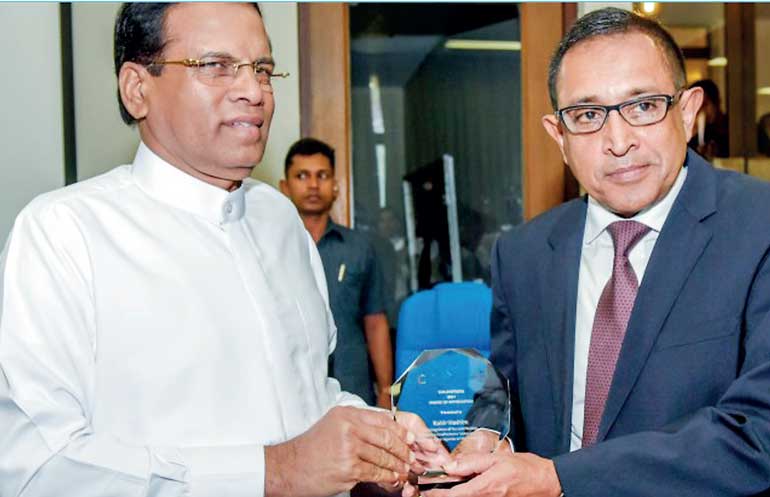 President Maithripala Sirisena presented a felicitation award to State Minister of Public Enterprises Development Kabir Hashim in recognition of his great service to the Global Parliamentarians Forum for Evaluation.

This award was presented to the Minister by the President at Committee Room No. 3 of the Parliamentary Complex.

He received this award for being the first parliamentarian who greatly contributed to advance the culture of evaluation in the context of sustainable development goals, emphasised the need for national policies and extended support to global parliamentarians in his capacity as the President of the Global Parliamentarians' Forum.

Speaker Karu Jayasuriya, Opposition Leader R. Sampanthan and ministers and MPs were present at the occasion.