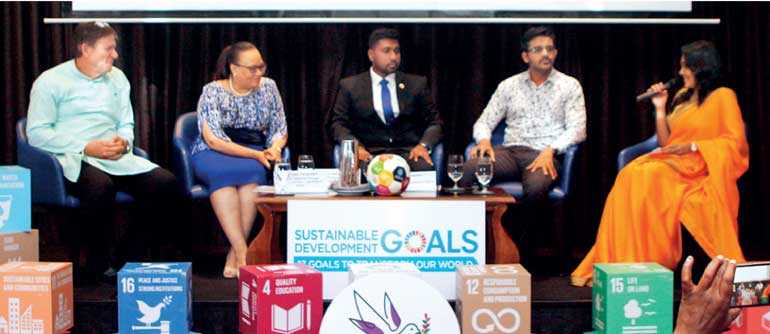 Annual non-profit fair to recognise strides towards furthering human rights and localising global goals
Peace Expo and Colombo Food Fest 2019 will be held on 14-15 December at Independence Square, Colombo. Peace Expo 2019 is a unique two-day event, launched in 2016, as part of the UN Sustainable Development Goals Action Campaign activities.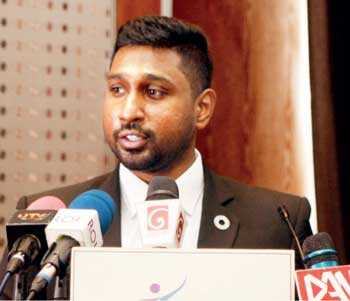 The event is spearheaded by The Road to Rights, a local youth-led organisation that engages in advancing Sustainable Development Goals through a human rights approach. Peace Expo 2019 will provide an opportunity to celebrate the International Human Rights Day. As such, it is a non-profit fair where all stakeholders will be brought under one umbrella to celebrate volunteerism, recognise strides towards furthering human rights and to localise global goals. The event will also serve as a forum to discuss issues in terms of SDGs (Sustainable Development Goals) and other related community issues at the SDG Media zone. As part of this initiative Road to Rights is looking forward to introduce the SDG Celebrity Ambassador program where celebrities will pledge their support to spread awareness, and advocate for 17 Sustainable Development Goals.

A public figure can be a powerful tool in mobilising the support necessary to increase the knowledge of sustainable development goals, therefore these advocates will act as a catalyst of change in the community. The food festival, which is happening concurrently with the Peace Expo 2019, will be a youth and family friendly food festival featuring independent vendors selling various kind of food, restaurants and hotels. Further it is also part of the fundraising project of the Road to Rights youth-led organisation to support their upcoming projects which are listed on the websitewww.roadtorights.org and UN SDG Action campaign activities in Sri Lanka."Through Peace Expo 2019, we aim to provide a platform to promote the efforts of the young people, engage them and to raise awareness on civic issues, establish new partnerships, mobilise potential sponsors and volunteers, and increase valued knowledge," stated Road to Rights Founder Ashan Perera.

"Sri Lanka being placed first at the Volunteering world map adds more value to this event. As such, Road to Rights plans to make this an annual non-profit fair, bringing NGOs, NPOs, CSR, Youth led initiatives in Sri Lanka under one forum. Thus, bridging everyone under one umbrella to collaboration for a visible social change," further stated Perera. Youth as a category is often 'othered' in the discourse on conflict, peace building, and reconciliation. Therefore, through initiatives of this nature, Road to Rights is visibly putting in an effort to reposition the youth in peace conversations, NGOs (non-Governmental organisations), NPOs (non-profit organisations), CSRs (Community Social Responsibility) youth-led organisations, and humanitarian projects that are working towards peace and reconciliation.

Furthermore, SDGs, are given an opportunity to present their activities to a diverse audience of young and seasoned professionals, policymakers, and SDG advocates from all walks of life.

The Road to Rights is an award-winning youth-led organisation establish in 2009 in Sri Lanka aimed at supporting and empowering young people on creating opportunities, skills development, creativity and innovation by taking a human rights-based approach towards peace and sustainable development.