Health Minister downplays post changes, says Dr. Bandara stepped down from spokesman post willingly
Tells parliament responding to new virus forced Govt. to think on its feet
Says public will have to get used to living with COVID-19 for three years or longer
---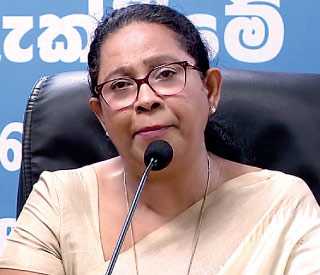 Health Minister Pavithradevi Wanniarachchi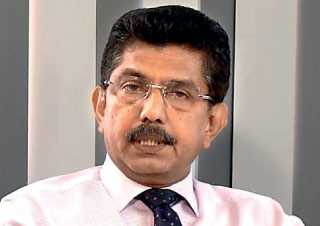 Former Health Services Director General (DGHS) Dr. Anil Jasinghe
---
Former Health Services Director General (DGHS) Dr. Anil Jasinghe continues to attend COVID-19 meetings, despite being promoted to the position of Environment Ministry Secretary, Health Minister Pavithradevi Wanniarachchi said in Parliament yesterday.

This was revealed in response to a question posed by Member of Parliament Hesha Withanage, regarding officials involved in the management of the first wave of COVID-19 no longer being involved in containment efforts of the second wave.

Dr. Jasinghe, as the DGHS, played a pivotal role during the first wave of the virus, but was appointed Environment Ministry Secretary on 13 August. However, the position of DGHS was not filled immediately, and Dr. S. Sridharan was Acting DGHS until Dr. Asela Gunawardena assumed duties as the DGHS on 29 October.

Responding to Withanage's question, Wanniarachchi said COVID-19 was a global pandemic and that decisions taken with regard to this unknown and new virus have changed over time. She added that the country only followed guidelines issued by the World Health Organization (WHO) and that WHO has not issued recommendations on closing the entire country.

Wanniarachchi added that citizens must get used to living with COVID-19 for a further three and a half years.

Questions were also raised about Dr. Jayaruwan Bandara, who was removed from his position as the Director of the Medical Research Institute on 6 October. On 12 October, he was appointed as Health Ministry Spokesperson. However, on 14 November, he was removed from this position as well.

While there is speculation that Dr. Bandara was removed from his position as Ministry Spokesperson after he said there were no plans to permit the burial of the remains of COVID-19 patients, the Health Minister insists Dr. Bandara vacated his post willingly.

According to Wanniarachchi, Dr. Bandara accepted the role of Health Ministry Spokesperson on the basis that it was a short-term role to be held only until a new DGHS was appointed. When he was informed that Dr. Gunawardena had been appointed, he willing vacated his post.

In addition to this, Member of Parliament Chaminda Wijesiri raised a question on which government was responsible for COVID-19 entering the island, to which Wanniarachchi said all political leaders held responsibility, given COVID-19 is a global pandemic.

She also responded to questions on measures taken to contain the spread of the virus, mentioning various steps taken by the Government. These include summary guidelines on patient management published on 26 January by the Epidemiology Unit, a situation report on the local and global COVID-19 situation published by the Health Ministry since 28 January, and daily press briefings on the situation in the country.

Training all health workers on quarantine, surveillance, treatment and isolation, educating the military and various institutions on methods and strategy to prevent further spread of virus, and contact tracing and quarantine measures are also among the steps taken to contain the spread of the virus.