The China-Sri Lanka Cooperation Studies Centre (CSLCSC) of the Pathfinder Foundation (PF) translated and published the Chinese book 'Prevention and Control of COVID-19' in Sinhala, as a service to the public of Sri Lanka, which will be launched today at the Chinese Embassy auditorium.

The soft copy of the book is available, free of charge and can be downloaded and read easily on: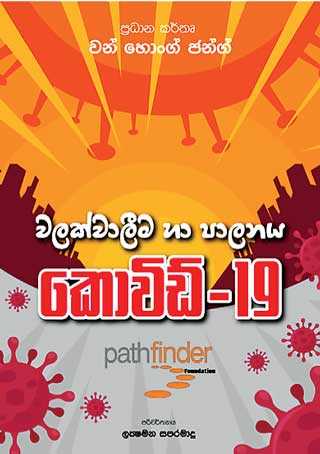 https://bit.ly/3hCJQIZ

The outbreak of the novel coronavirus has taken the entire world by surprise. COVID-19 has been touted as 'the great equaliser,' as the virus transcends wealth, fame, age, gender and nationality. Everyone is currently engrossed with the real-time pandemic situation.

The book features a range of prevention and control measures to be adopted at different places such as homes, outdoors, workplaces, etc., and also contains scenario-based strategies, frequently asked questions, and addresses myths and misconceptions prevalent among the public.

Consequently, it will serve to educate students, teachers, and institutions where groups of people are concentrated, such as rehabilitation centres and the general society.

'Prevention and Control of COVID-19' is edited by Professor Wenhong Zhang, who is a leading Chinese expert in infectious diseases and was Head of the Shanghai COVID-19 Treatment Expert Group. He is also the Director of the Department of Infectious Diseases, Huashan Hospital of Fudan University.

The book is a valuable tool to all readers – which provides simple, practical, scientific and specific information on prevention and control measures. It clearly states that 'Breaking the chain of infection is the only way to control the spread of infectious diseases.'

However, it also states that 'implementation of control principles requires each of us to properly protect ourselves and actively cooperate with anti-epidemic work, in addition to relying on national prevention and control measures, so that this battle may come to an end faster'.

The China-Sri Lanka Cooperation Studies Centre of the Pathfinder Foundation carried out the translation with the support of the International Department Central Committee of the Communist Party of China, Shanghai Scientific & Technical Publishers and the Embassy of the People's Republic of China in Sri Lanka. The translation of the publication to Sinhala was undertaken by Lakshmana Saparamadu.