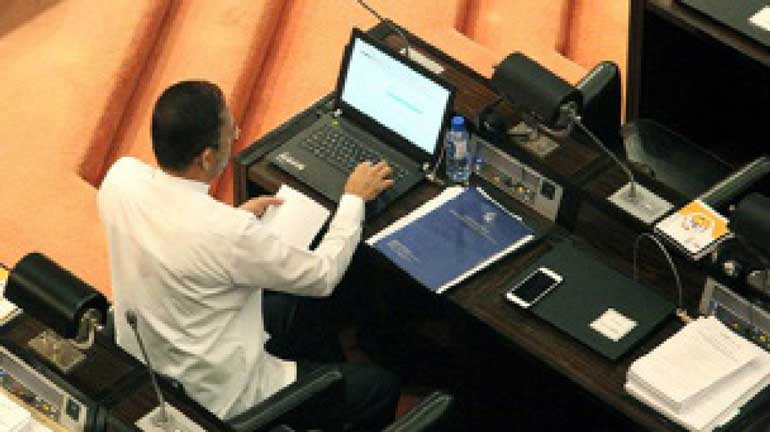 The Parliament has launched the Chamber Management Information System (e-Chamber). Speaker Karu Jayasuriya made an announcement to this effect in the House at the beginning of the proceedings on Tuesday.

Under this project a laptop computer each has been provided to the tables of all Members of Parliament. The intention of this is to assist the Members of Parliament to attend to their functions in Parliament, especially in the Parliament Chamber, further effectively and efficiently.

The computers have been installed as 'KIOSK' systems, and will facilitate to obtain all data necessary for the efficient functioning including internet and e-mail facilities, through the Wi-Fi network facility available in the Parliament Chamber.

The laptops of this project were received as foreign aid from China, while the needed software was developed by the Department of Information Systems and Management of the Parliament.

Earlier this month on a request of Speaker the government of China donated $ 293,000 worth laptop computers to Sri Lanka parliament in order to further strengthen parliament to parliament ties between the two countries.

Members of Parliament can obtain services such as legislative information (bills, petitions, questions, etc.), personal information (salary particulars, attendance details, etc.), information with regard to the business of the day (order paper, order of business, committee schedule, etc.) and archival information (Hansards, Committee Reports, etc.) via this system.

The Speaker requested the fullest cooperation of the Members of Parliament to provide these services for many years while wishing the facilities provided here will help them perform their parliamentary duties more easily and effectively.