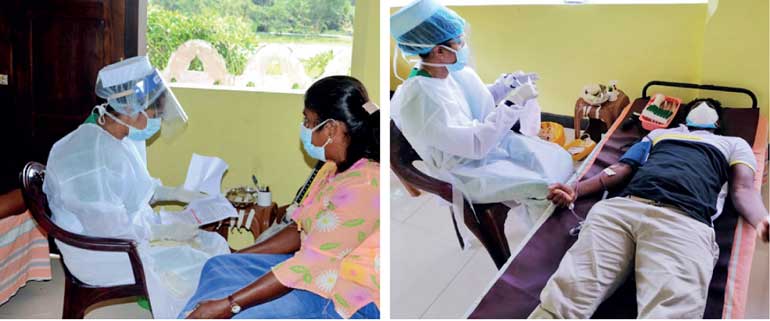 The Public Utilities Commission of Sri Lanka (PUCSL), the electricity sector regulator, has launched its first blood donation campaign from Kurunegala District with the support of electrician networks that are working with PUCSL in the implementation of national framework for licensing electricians in Sri Lanka.

The campaign conducted at the Saragama Temple – Kurunagala yesterday (24 May), was organised as per the request of the National Blood Centre to cater to the national need of blood that arose due to the COVID-19 pandemic.

The PUCSL plans to cover all the districts in the island with the campaign targeting 2,500 electricians who are willing to contribute to this good cause.

The next blood donation campaign will be held in Puttalam District at De Soysarama Temple on 25 May from 8 a.m. onwards.