---
PM spokesman says decision taken to support Govt. measures to contain COVID-19
SLPP also cancels all meetings for two weeks
Keheliya says chances of postponing election slim, Supreme Court may need to take up matter
By Nuwan Senarathna

In the wake of the COVID-19 threat, Prime Minister Mahinda Rajapaksa has decided to not attend any public events to raise awareness on the importance of minimising public gatherings.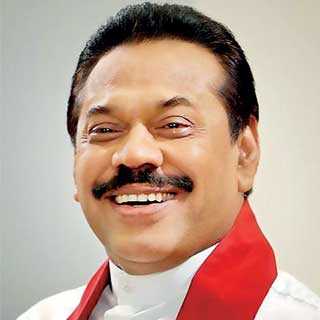 Prime Minister Mahinda Rajapaksa


Speaking to DailyFT, the Prime Minister's spokesman Premanath Dolawatte said the decision was taken to support the Government's quarantine measures to contain COVID-19. He added the Prime Minister had also instructed officials to minimise public events. The Government also decided to cancel all public and private sector events for two weeks with effect from yesterday. "This was a decision taken by the Prime Minister to promote public safety. Usually thousands of people gather for meetings that the Prime Minister attends. Therefore, he decided to not to attend any event until the situation is under control," he said.

Dolawatte also pointed out that the Prime Minister had already instructed officials to take necessary measures to contain the virus and reassure the public of their safety.

Meanwhile, the Sri Lanka Podujana Peramuna (SLPP) has also decided to temporally halt all public meetings due to the prevailing situation in the country and to support efforts to contain COVID-19.

SLPP spokesman former State Minister Keheliya Rambukwella told Daily FT all SLPP public meetings would be cancelled for two weeks, following the Government's decision to cancel all public gatherings due to the spreading of COVID-19.

"We will be monitoring the situation closely and what steps need to be taken to control the spread of the virus will also be taken into consideration. At the moment we are only focusing on containing the virus and ensuring the public's safety," he said.

Referring to holding the General Election in the wake of COVID-19 outbreak, Rambukwella said the chances of postponing the General Election were slim due to clauses in election law.

"According to my knowledge there is no provision in the Constitution to postpone an election once it is gazetted. Therefore, I believe the matter should be taken up before the Supreme Court if any necessity arises due to the virus spread," he opined.