'Yoga for weight management' by Vyasah Kalyanasundaram
---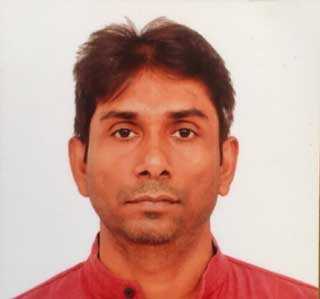 Vyasah Kalyanasunderam
---
The Swami Vivekananda Cultural Centre (SVCC), High Commission of India, Colombo, will be holding an online lecture 'Yoga for weight management' by SVCC Colombo Chief Yoga Instructor Vyasah
Kalyanasundaram, on Saturday, 31 October at 5 p.m. on SVCC, Colombo Facebook page https://www.facebook.com/ICCRSriLanka.

Vyasah Kalyana-sundaram is trained in Hatha Yoga and Gayathri Deeksha by H.H. Swami Datta Ramagiri, Chief Madathipathy of Sri Devaiyanai Amman Devasthanam in Kataragama. He is the Chief Yoga Therapist of Astanka Yoga Mandhir, Colombo, which is managed by his family. He is Visiting Yoga Instructor/Examiner of Trinco Campus (Eastern University) and Gamapha Wickramarachi Institute (Kelaniya University). He is the Head of Academic Department (HAD), Institute of Human Excellence where he is the in-charge of the Diploma, Advanced Diploma and Teacher Training Programs. He was also Personal Yoga Trainer to the former President Maithripala Sirisena.

Kalyanasundaram is an expert in Self-Management of Excessive Tension Techniques (SMET) and Stop Diabetes Programs. He has vast experience in the field of emotional and physical wellbeing, child psychology, play therapy and yoga education. He is also an expert in Special Needs Yoga for both special needs children and their teachers. His classes cover a range of topics, such as the healing aspects of homeopathy, lifestyle management and kitchen chemistry, with focus on fruits and herbs that are good for overall health, particularly for our immunity system.