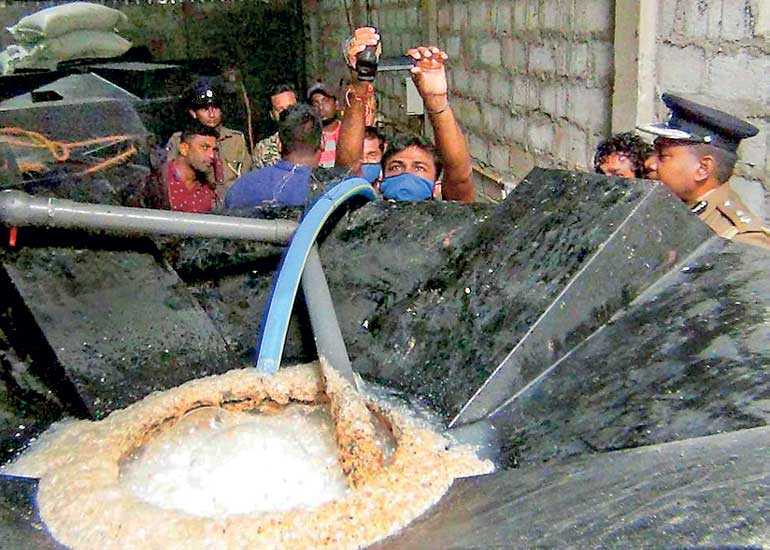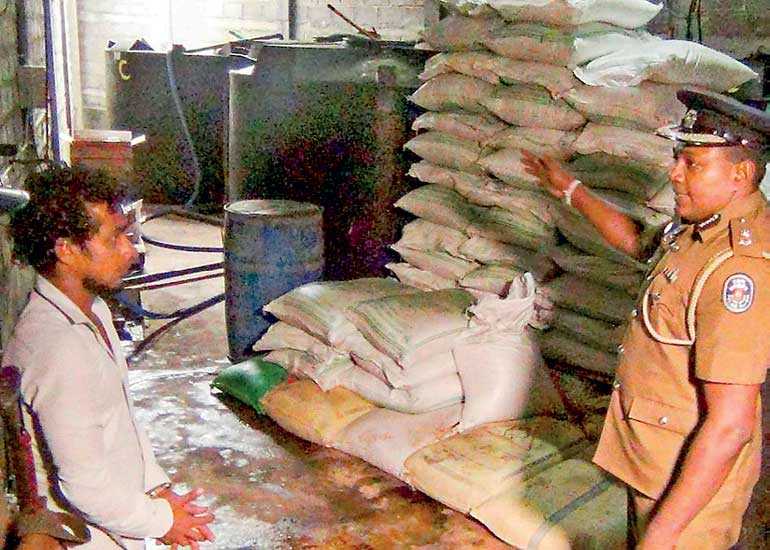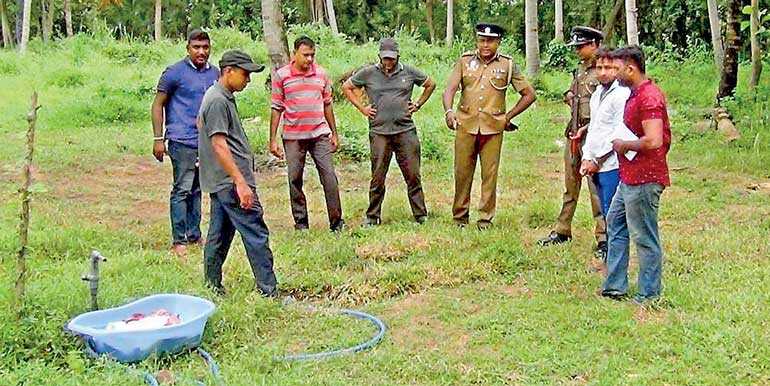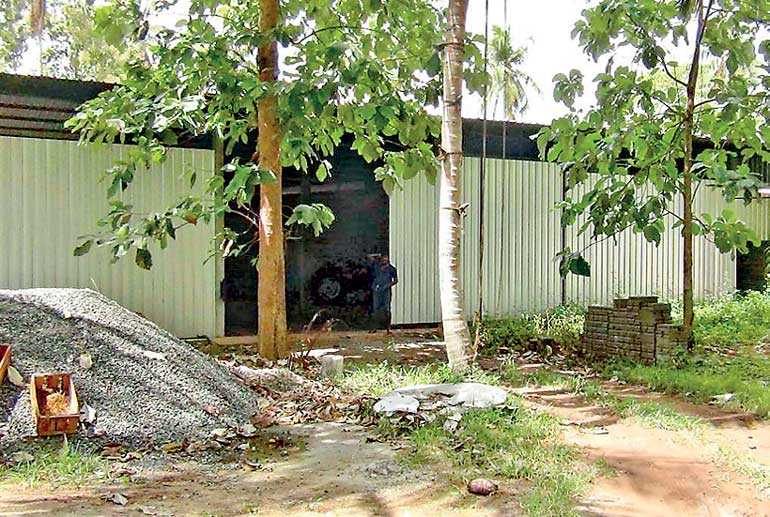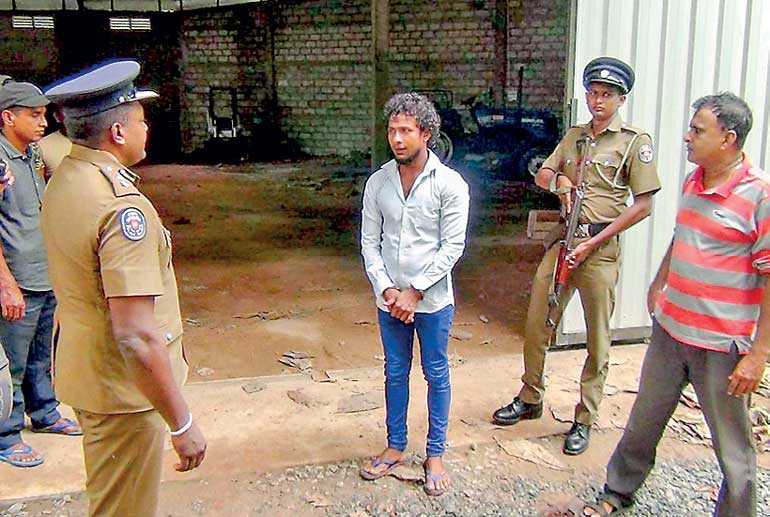 Ammonia used to produce artificial toddy harming health
The Nawa Sihala Ravaya charged that the Government loses over Rs. 80 billion annually in fines due to inaction from the Excise Department against the artificial toddy industry.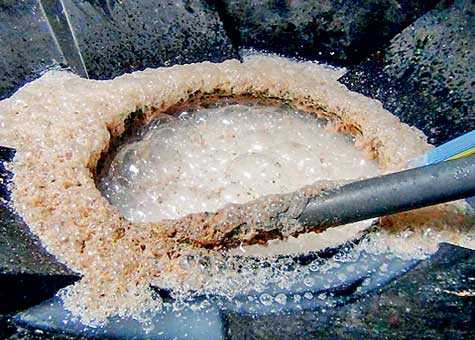 The allegations came soon after the Walana Police Crime Prevention Unit raided an artificial toddy distillery and took into custody 36,000 litres of illicit toddy, 240 kg of sugar and 75 kg of ammonia. The production of toddy using chemicals such as ammonia present grave threats to consumers and health, whilst also impacting the natural toddy industry that employs thousands island-wide.

The Nawa Sihala Urumaya charged that despite the Police, STF and Army apprehending several artificial toddy racketeers over the past couple of months, perpetrators can walk free with a simple slap on the wrist, due to inaction by Excise Officials. They added charges then need to be filed by the Excise Department under the Excise Ordinance, and these officials simply classify them as a Technical Defect, which only mandates a nominal penalty fee. As a result, Police are unable to proceed with further substantive action, the Nawa Sihala Urumaya charged.

Issuing a statement, the Party further questioned why the Excise Department is slow to cancel licenses of manufacturers producing artificial toddy using dangerous chemicals such as ammonia, which poses serious threats to health. It called on the Treasury Secretary to commence an investigation on losses incurred by the State due to such inaction by the Excise Department on licensed toddy manufacturers producing artificial toddy.