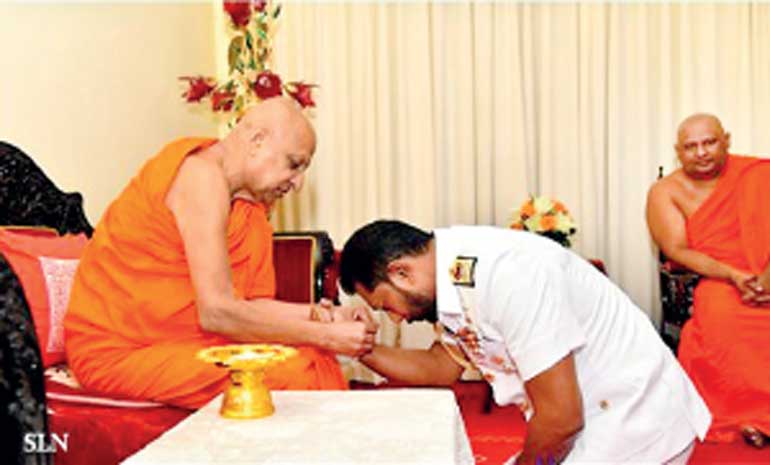 Sri Lanka's new Navy Commander Vice Admiral Travis Sinniah said he hopes to get more vessels in order to increase the security in the seas surrounding the country.

Speaking to media after paying homage to the Temple of the Tooth in Kandy and meeting with the Chief Prelates of Malwatte and Asgiriya chapters on Friday, the new Navy Commander said he will implement a new program to prevent Indian fishermen encroaching the Sri Lankan marine waters.

Vice Admiral Sinniah said the Navy will be receiving another ship from India in February. The Navy is to receive another three vessels next year and hopes to purchase two more vessels to enhance the security in the sea areas.

Vice Admiral Sinniah said the Navy also wants to help fishermen to point out maritime borders properly so that no one will enter the Sri Lankan waters. Whoever comes as Sri Lankan citizens however will be helped, he added.

The Navy Commander accompanied by his wife and several senior Navy officers called on the Chief Prelates of the Malwatte and Asgiriya Chapters to receive their blessings on his new appointment.