---
Defence Secretary Maj. Gen. (Retd.) Kamal Gunaratne yesterday said that national security was neglected at the expense of democracy and reconciliation during the past but the present Government had created a secure and peaceful nation.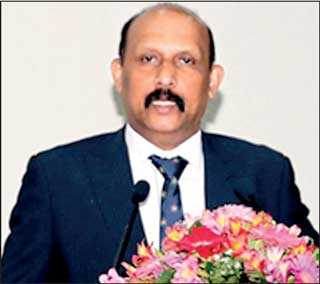 Recalling the Easter Sunday attack, he said that national security was completely neglected by the authorities then in power due to their negligence and ignorance.

"If they understood the gravity of the responsibilities vested in them to maintain national security, they would have reacted effectively," Maj. Gen. Gunaratne said.

Addressing the officers and airmen of other ranks during his maiden visit to the Sri Lanka Air Force (SLAF) headquarters yesterday, he said the military was kept on high alert to face any threat to destabilise the country's national security.

"The Tamil diaspora is trying its best to revive the LTTE to achieve what the LTTE could not achieve through the armed struggle by lobbying against the Government with the support of the international community. But all those attempts were futile," he said.

Pledging to provide his fullest support to the welfare of SLAF members and their families, Maj. Gen. Gunaratne requested them to support him to maintain national security to protect the country.

"Remember, I will always be there to look after you and I will do my best. Do your best for the military, which is one of the noblest services in this world," he said, adding that he bore a great responsibility to protect the country and its people from future threats that would disrupt peace.

He also said that although the SLAF did not get its due credit due to a lack of media coverage during the war, the immense contribution rendered by the SLAF to win the war was commendable.

"The nation is indebted to all SLAF members who sacrificed their lives for the country's future," Maj. Gen. Gunaratne said.

SLAF Commander Air Marshal Sumangala Dias, Director Air Operations Air Vice Marshal Ravi Jayasinghe, senior officers and several other ranked personnel were present at the occasion.