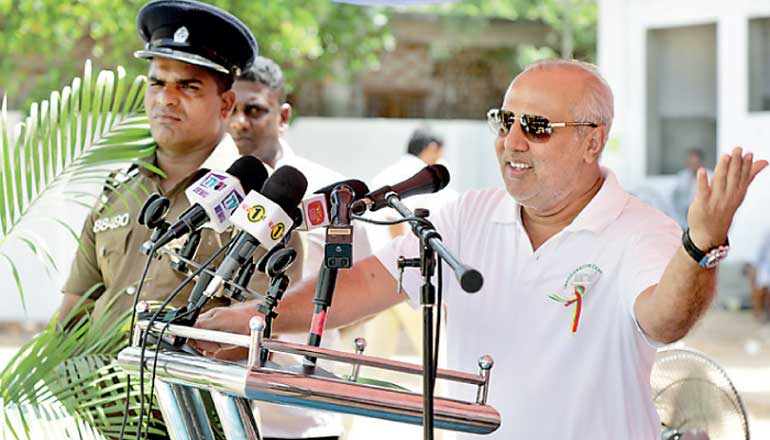 Nearly 45% of the population has pipe-borne drinking water up to now and plans have been made to provide drinking water to another 15% within the next two years, said City Planning and Water Supply Minister Rauff Hakeem.

He made these remarks while addressing the opening ceremony of the Korathota water supply project, which was completed at a cost of Rs. 154 million recently.

The Minister said for the first time in history the Government is working with the private sector on water projects. The first such project will be started in Welivita. Under this scheme it can clean 90,000 cubic meters of water. Minister Hakeem said that without such projects the Government cannot provide water to all the people. The Government spends Rs. 48 to clean 1,000 litres of water but the consumer is charged only Rs. 12.

A total of 1,500 families will get clean drinking water under the Korathota water supply project.