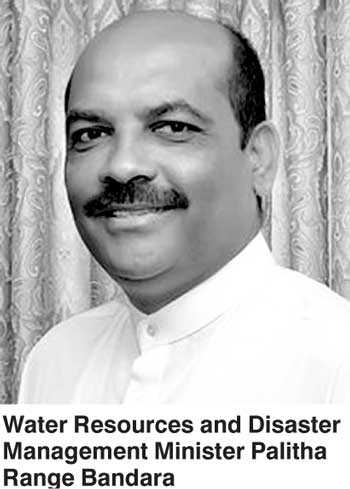 By Ashwin Hemmathagama

Government plans to fix meters to tube wells and wells exceeding 12ft in diameter to safeguard the groundwater table and reduce excessive use of water by industries, State Minister of Irrigation and Water Resources and Disaster Management Palitha Range Bandara told Parliament yesterday.

According to the State Minister, with the recent drought, people drilling tube-wells have threatened the water table. However, the measures proposed by the Government will enable the Water Supply and Drainage Board to remotely monitor the use of water.

The State Minister, responding to Chief Opposition Whip JVP MP Anura Dissanayake, explained: "A tube-well needs to be drilled exceeding 800 – 1,000ft in Chennai to reach the water table. This is due to the overuse of groundwater. In certain areas of Sri Lanka, the groundwater tables are affected due to uncontrolled tube-wells and large wells. Fixing of meters will control the use of tube-wells and the consumption. However, these meters are intended for large scale industry players, and we will bring in cheaper meters for others. We have no intention of charging for the usage, but will monitor the usage for future purposes and to get ready for adverse weather patterns."

The extraordinary Gazette notification 2010/23 of 17 March 2016 has specified the rule of water use and the fixing of meters. Agreeing with the Minister on the efforts taken to safeguard the water table, MP Dissanayake highlighted that farmers will find it difficult to pay Rs. 250,000 per water meter, and also may put a concrete cover over the well to cover the unauthorised use.