Former UNP Parliamentarian S.M. Marikkar yesterday charged that President Gotabaya Rajapaksa's criticism of the Central Bank in effect reflected on the Minister in charge of the banking regulator - Prime Minister and Finance Minister Mahinda Rajapaksa.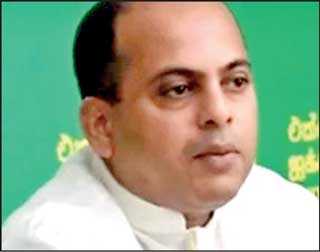 Former UNP Parliamentarian S.M. Marikkar


Marikkar told the media that considering the comments of President Rajapaksa on Tuesday during the meeting with Central Bank officials, the subject Minister must take the blame as well.

"Only if the President didn't factor this (Finance Minister's responsibility), then the former's comments can be labelled as politics in the run up to the General Election," Marikkar claimed.

He also said that 5 August election will see two former Presidents contesting, which goes on to prove that one having ruled for 10 years and the other for five years, failed to develop the country.