Text and pic by P.D. De Silva

Parliamentarian and former president Mahinda Rajapaksa yesterday claimed that he did not have sufficient time to abolish the executive presidency and it was in order to expedite the process that he prematurely called for a presidential election.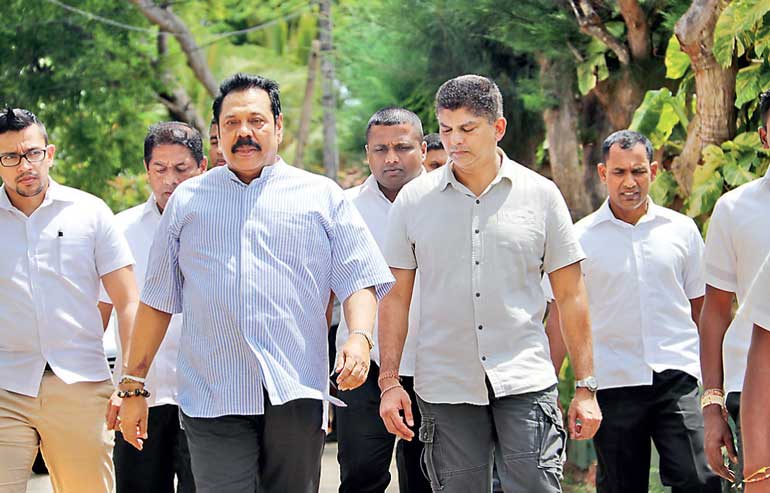 He made these remarks in reply to a question posed by the media as to why he did not do so as called for by the National Movement for a Just Society, even after having the required two-thirds backing in Parliament and the people's mandate.

"Those who won the election by promising to abolish the executive presidency system have not done so even after holding office for over two and a half years," charged Rajapaksa.

The question was posed to the former President when he was returning from the Tangalla Remand Prison after visiting his son MP Namal Rajapaksa and others who have been remanded for participating in a protest held in Hambantota in contravention to a restraining order issued by Court.

"It is a right of the people to safeguard the nation and its assets. The present Government intends to lease out the Hambantota port to a Chinese company and the Mattala Airport to India. Leasing out the International Airport at Mattala to a foreign country is a serious matter because the airspace surrounding it will be under their control," the former president emphasised.

"Most of those who have been remanded were not participating in the protest. Some are students while others were merely bystanders. It is an unforgivable crime to harass innocent people like this," he claimed.