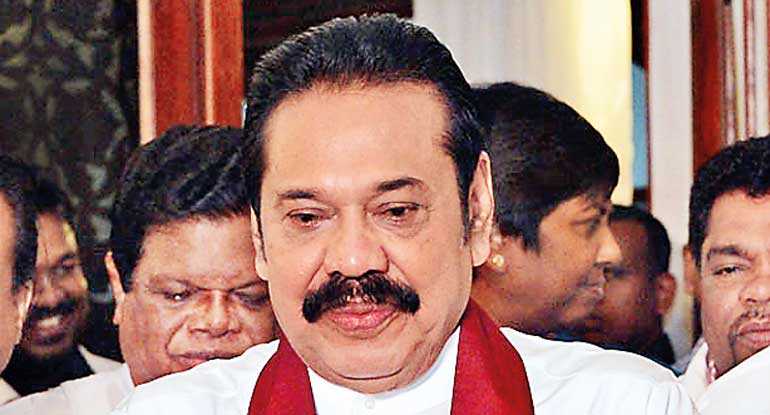 Opposition Leader Mahinda Rajapaksa
---
Says issues should be resolved through discussions, not water cannons


By Nuwan Senarathna

Opposition Leader Mahinda Rajapaksa yesterday condemned the use of tear gas and water cannons on a protest carried out by a group of unemployed graduates at Fort and called on the Government to commence discussions to find solutions to address their issues. In a statement, Rajapaksa said that the Government has a responsibility to provide employment opportunities for graduates. He stated the attack on the protesters showed the incapability of the Government to solve outstanding issues.

"We would like to urge the Government to discuss the issue with the unemployed graduates in order to arrive at a solution immediately," he said. Rajapaksa said using tear gas to disperse protesters who demanded their rights in a peaceful manner cannot be approved. "This is a time event the citizens of this country find it hard to survive, therefore graduates' protest to demand employment opportunities is justifiable. It is the duty of the Government to provide jobs for graduate. It is the duty of the Government to provide them jobs. I inquired the subject minister regarding this issue in Parliament last week but it seems no action had been taken so far," he said.

Unemployed graduates commenced their protest opposite the Fort Railway Station on Wednesday. The protestors called on the Government to include a stipulation in this year's budget to provide employment for unemployed graduates.