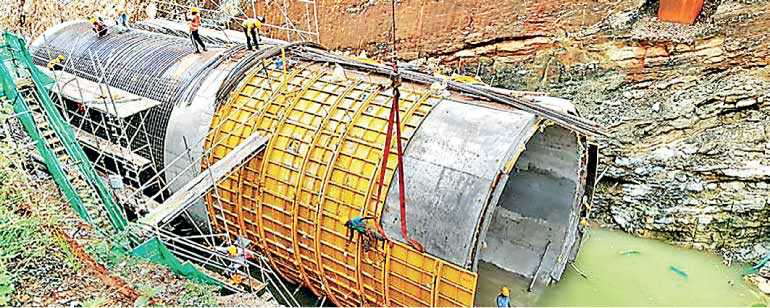 MTD Walkers PLC Group Director Dr. Arosha Fernando with Senior General Manager Lakmal Gunaratne made an inspection visit to the Upper Elahera Canal Project which is currently undertaken by CML-MTD Construction Ltd., one of the leading subsidiary companies of MTD Walkers PLC.

Upper Elahera Canal is one of the longest canals currently being constructed in South East Asia, and the largest Mahaweli water project in Sri Lanka since 1998 which is funded by the Asian Development Bank (ADB).

"The ability of CML-MTD Construction Ltd. to manage this kind of a large-scale canal project with inherent complexities which requires advanced technical engineering, is a proof of the advancement of the domestic construction industry's ability to challenge and secure projects which were conventionally awarded to foreign contractors due to Sri Lankan companies not possessing the required level of engineering competencies and experience," Dr. Fernando said.

The Upper Elahera Canal totalling a length of 65 km, once completed will feed existing irrigation and water supply schemes in the surrounding areas, allowing for agricultural lands to be cultivated in both Yala and Maha seasons without the interruption of water supplies.