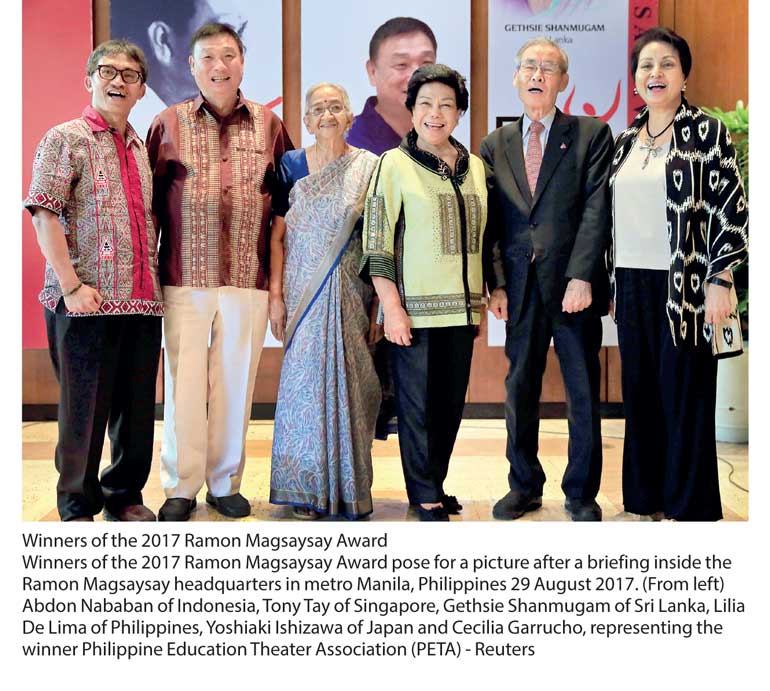 Reuters: A Japanese professor and an Indonesian indigenous rights activists were among the six recipients of this year's Ramon Magsaysay Awards, Asia's equivalent to the Nobel Peace Prize.

Yoshiako Ishizawa, former president of Sophia University and Director of Sophia Asia Center, was recognised for his contribution to the preservation and conservation of Cambodia's Angkor Wat, to which he has devoted decades of work. Ishizawa said his work with Cambodia's largest religious monument stems from his passion to help preserve the culture of the people.

Indonesia's Abdon Nababan was recognised for his establishment of Alliansi Masyarakat Adat Nusantara (AMAN) or "Indigenous Peoples Alliance of the Archipelago, an organisation which has over 17 million members advocating the rights of indigenous people in Indonesia.

According to him, one of his group's most notable achievements was a landmark constitutional ruling in 2012 that gave indigenous people some 57 million hectares of forests previously in government control.

Among the winners were also Sri Lanka's Gethsie Shanmugam, who has helped rebuild the war-scarred lives of women and children; Lilia de Lima of the Philippines who led the country's economic zone authority for many years; Philippine Educational Theater Association for its stage plays focusing on social issues and Singapore's Tony Tay for helping to feed thousands of poor families through the "Willing Hearts" group he founded.

The awards ceremony will be held on 31 August.

The awards, named for a popular Philippine president who was killed in a plane crash, were set up in 1957 and about 300 people and 25 organisations have been recognised since 1958.