Defendant pleads guilty before start of trial
Kanjipani Imran found guilty of two charges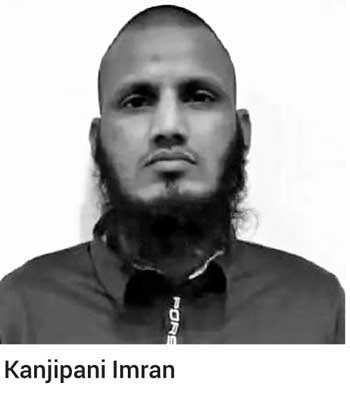 By Manopriya Gunasekara

Drug dealer Kanjipani Imran, who was found guilty for possession of 5.3 kg of marijuana, was sentenced to six years of rigorous imprisonment by Supreme Court Judge Gihan Kulathunga yesterday.

Judge Kulathunga sentenced Imran to six years of rigorous imprisonment as he was found guilty on two accounts of charges filed against him. The Prison Superintendent was given orders by the Judge to carry out the sentence accordingly.

Attorney-at-Law Lakshman Perera who appeared for the defendant, presented facts that his client was pleading guilty to the charges, at which instance the defendant was read the charges against him and Kanjipani Imran pleaded guilty for all charges in open court.

Lakshman Perera further requested the court to not be too critical of his defendant, as he pleaded guilty for the charges before the trail began. After considering all facts presented, the Judge imposed the six-year rigorous imprisonment for both charges against the defendant.

The case filed against Kanjipani Imran was after his capture six years ago by Police when he was caught dealing marijuana in Maligawatte. The accused was charged with two accounts by the Attorney General for being in possession of 1.5 kg of marijuana, and for dealing without a licence, when he was apprehended on September 2013.

Kanjipani Imran, who was being held for questioning at the Criminal Crimes Division according to the detention orders by the Defense Secretary, was brought in for questioning under special Police protection, when the case was called for prosecution.