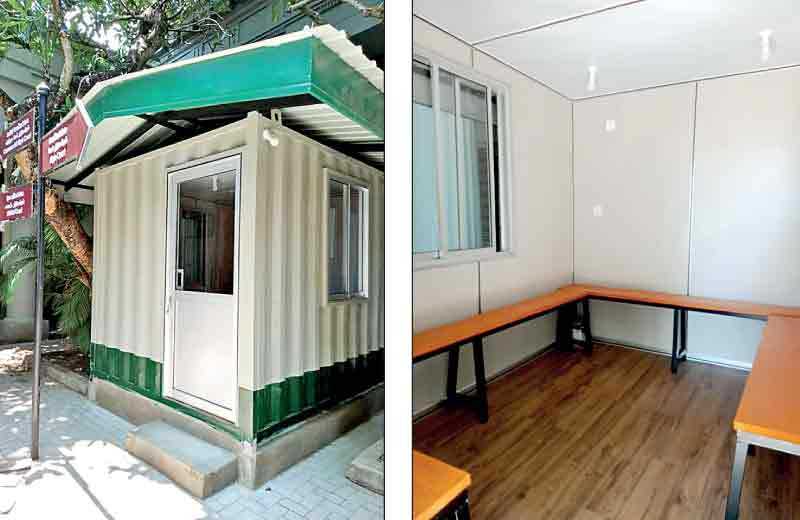 ---
Two feeding rooms have been built within the Hulftsdorp courts complex by the Ministry of Justice to be used by breastfeeding mothers.

Justice Minister Ali Sabry's Coordinating Secretary Attorney-at-Law Shamir Zavahir (@ShamirZavahir) yesterday tweeted: "Honouring the assurance given by the Minister of Justice to provide infant care facilities for breastfeeding mothers within the justice administration system, the @MOJSriLanka built 2 feeding rooms in Hulftsdorp. These are ready for use. #ReformSL pic.twitter.com/x7YgAbAbfM"

News website www.newswire.lk reported that lack of such facilities within courthouses came to light when an arrest warrant was issued against MP Hirunika Premachandra last month, for not appearing in court over a case filed in 2015.

Hirunika Premachandra later issued a clarification, stating that she was within the court premises, but was breastfeeding her one and half month-old infant inside her vehicle at the time of being summoned and highlighted the lack of such facilities for breastfeeding mothers. She also called on the Justice Minister Ali Sabry to look into rectifying this situation.

Following Premachandra's revelation, Minister Sabry issuing a statement acknowledged the difficulties faced by breastfeeding mothers and vowed that he was determined on ensuring that the Ministry of Justice provides the facilities for infant care within the justice administration

system.