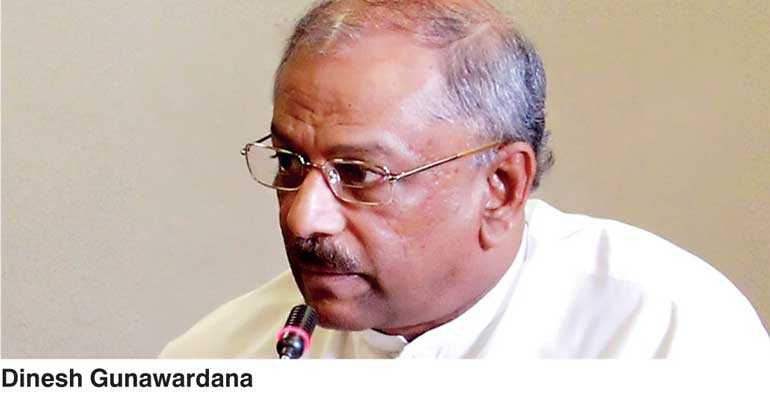 Five venues booked for event, including Hyde Park, Campbell Park and Shalika grounds
Galle Face Green booking costs too high for rally
By Skandha Gunasekara

The Joint Opposition (JO) are expecting over 200,000 participants for their protest rally scheduled to take place in Colombo on Wednesday.

"We expect a crowd easily exceeding 200,000 participants in Colombo for our rally," said JO parliamentary group leader Dinesh Gunawardana.

He said that the coordination activities work was "progressing positively" despite alleged Government hindrances.

"All organisational work is progressing positively. We have a good response from our supporters. We have confidence that our expected participation from across the country will take place as planned amidst obstacles the Government is putting forward in fear of massive public participation at the protest that is being called for Wednesday," Gunawardana said.

The JO leader said that, so far, five locations have been selected for the rally.

"We have booked five grounds. It is up to the authorities to facilitate the movement of our participants to these grounds," he said, adding that, while Galle Face Green was an option, the booking costs had been too high to reserve the grounds for their rally.

Accordingly, Hyde Park, Shalika Grounds, Campbell Park, Henry Pedris Grounds, and White Park have been booked for the rally organised by the JO and Sri Lanka Podujana Peramuna (SLPP).

The public demonstration is in protest of the rising cost of living, corruption in the Government, the sale of national assets to foreign entities, and the current economic crisis, MP Gunawardana said.

"We are very disturbed about the crisis in the money market and the crumbling rupee as well as the crisis in the stock market. These issues are very important to the nation's economy and are being covered up by the Government," MP Gunawardana said.