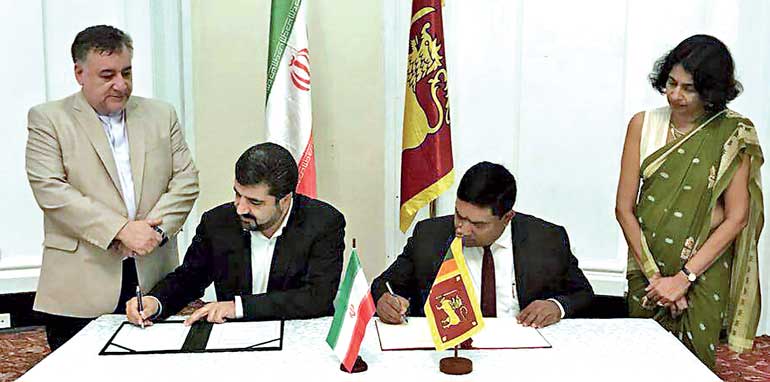 Iran and Sri Lanka have signed documents to expand cooperation in various areas, including trade and economy, Iran's IRNA news agency reported.

According to IRNA, on Saturday the documents were signed during a two-day visit by an Iranian delegation to Colombo where they met with Sri Lankan officials.

The delegation, which was headed by the Iranian Energy Ministry official Hamid Reza Tashaoei, discussed ways for expanding cooperation and explored impediments on the way to implementing the existing agreements.

Both sides agreed on the need for finding executive solutions to accelerate operationalisation of the agreements.

A final document was also signed between the Deputy Minister of Industry and Trade of Sri Lanka and the Head of the Center for Export and Support in Iran's Ministry of Energy.

Iran's Ambassador to Sri Lanka, Mohammad Zarei Irani, was also present at the meeting.

Iran and Sri Lanka also agreed to finalise the drafts of several cooperation documents in the areas of health, cooperation, agriculture, cultural exchanges and customs at the earliest.