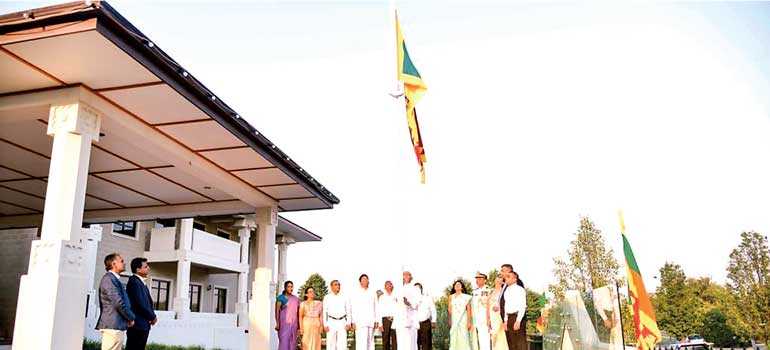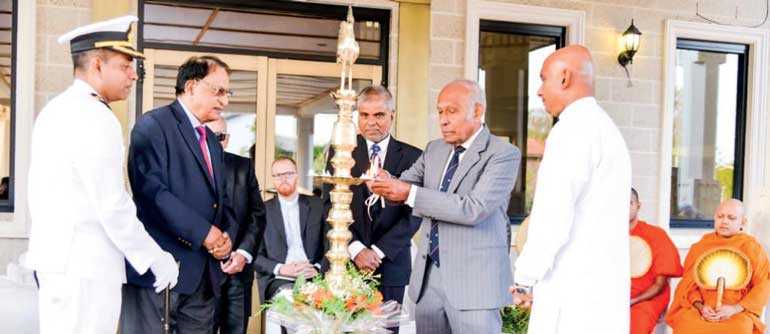 The High Commission of Sri Lanka in Canberra commemorated the 72nd anniversary of Independence Day of Sri Lanka with a formal flag hoisting ceremony and the participation of a wide cross-section of the Sri Lankan community living in Canberra in the early morning of 4 February, at the High Commission premises.


The ceremony commenced with the hoisting of the National Flag of Sri Lanka by the Acting High Commissioner, followed by the singing of the National Anthem of Sri Lanka.
Two minutes' silence was observed to pay tribute to those who sacrificed their lives to protect the freedom, unity, sovereignty and integrity of Sri Lanka.
Senior Sri Lankan citizens representing Sinhala, Tamil, Muslim, and Burgher communities living in Canberra joined the Acting High Commissioner in lighting of the traditional oil lamp.
Religious dignitaries representing the Buddhist, Hindu, Christian and Islamic faiths conducted religious observances and invoked blessings upon the country, the government and the people of Sri Lanka.
Mission officials read an excerpt from the President's manifesto and the Independence Day messages of the Prime Minister and the Minister of Foreign Relations of Sri Lanka.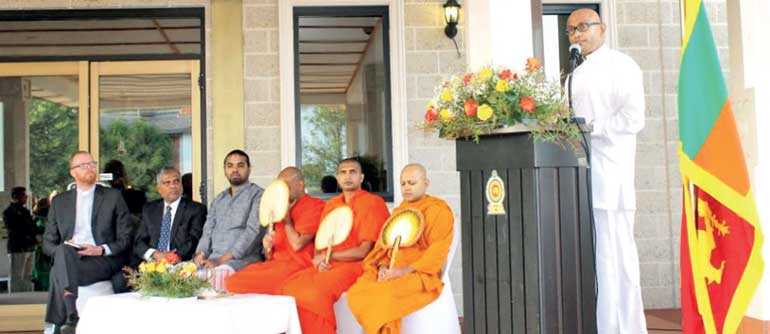 The Acting High Commissioner addressing the gathering extended warm wishes to all on the 72nd Anniversary of Independence Day of Sri Lanka and reiterated the vision of the new leadership as stated in 'Vistas of Prosperity and Splendour'.
As Sri Lanka is forging ahead for a new era under the new leadership the Acting High Commissioner encouraged all Sri Lankans living in Australia to join hands in whatever possible way to support the development of Sri Lanka.
A photo exhibition depicting the historical Sri Lanka was also organised in the function room of the High Commission premises coinciding with the 72nd Independence Day celebrations.
The ceremony concluded with the serving of traditional Sri Lankan breakfast including milk rice and sweetmeats.