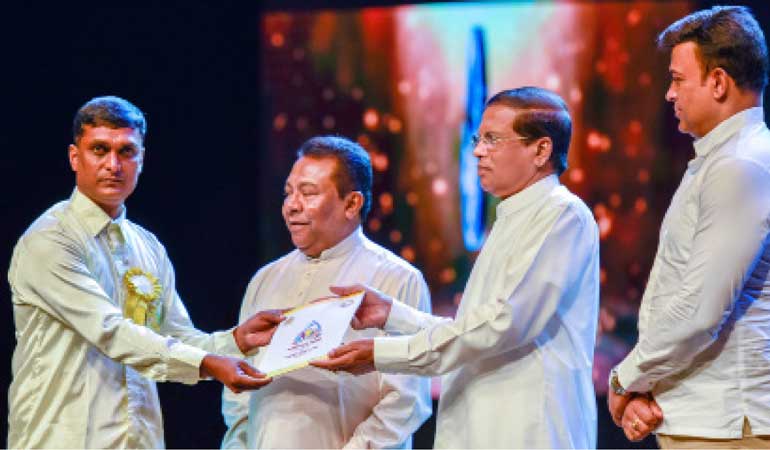 President Maithripala Sirisena today said that the Samurdhi movement had developed into a broad national power of the people for economic prosperity.

He promised that the Government would fulfil its responsibilities without any hesitation to carry forward the Samurdhi movement, taking it from strength to strength in the future.

He made these remarks while addressing the Samurdhi Praja Shakthi National Federation 2017 held at the Nelum Pokuna Theatre yesterday.

President Sirisena said that the present Government has given new life and strength to the process which supports strengthening all the communities that need to be strengthened and said that during the last two and a half years the Government had played a significant part in building the Samurdhi movement for the betterment of society.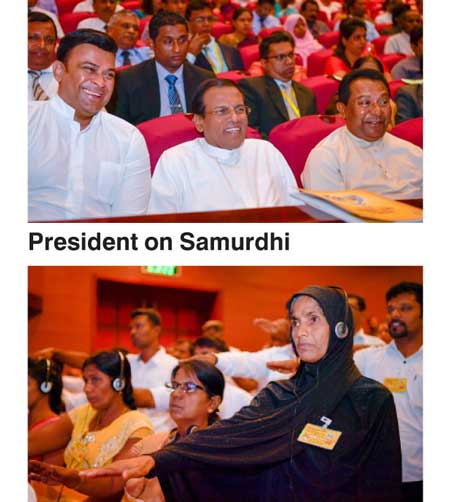 The President said that the Samurdhi movement was being implemented successfully in the country's seven provinces and said that it was expected to share knowledge, experiences and the contribution of all those who are in the field to successfully implement the Samurdhi program in the Northern and Eastern provinces.

The President said that although there are various constitutional provisions in the nine provinces, the current Government's policy is to build the entire country as a developed and respectful country. He said the Government has made plans to formalise the activities of the projects in the North and the East which have fallen back due to the civil conflict. He added that for this purpose the Government is recruiting the required staff.

"While implementing the local economic policy, the small projects which have been started under Samurdhi will be upgraded to divisional projects and gradually to the national level. Finally they will move to the foreign market too," he said.

President Sirisena presented gifts to four Samurdhi community-based representatives at this occasion.

Minister of Social Empowerment, Welfare and Kandyan Heritage S.B. Dissanayake, Deputy Minister Ranjan Ramanayake, Secretary to the Ministry Shirani Weerakoon, Director General of Samurdhi Development Department Neil Bandara Hapuhinna and the Chairman of Samurdhi Community-based Banks R.A. Chithrani Ranatunga were among those who participated in this event.