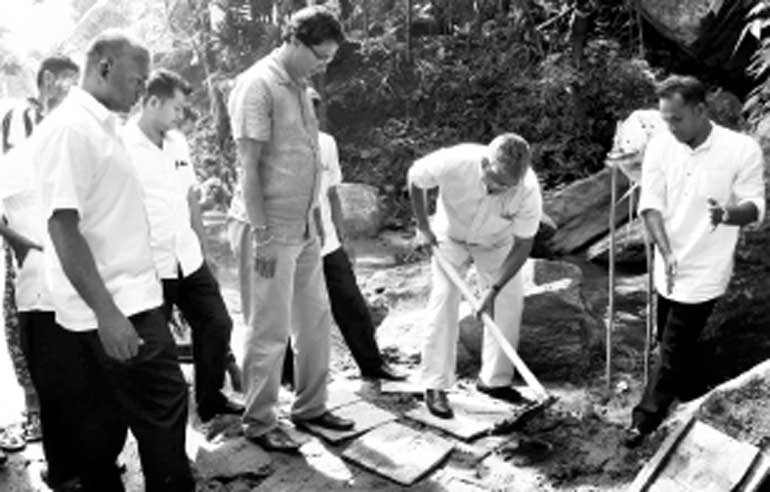 The Government will work to complete 700 rural bridges by the end of the year and improve rural economies.

"As Sri Lanka is a developing country, it is essential to develop rural roads and bridges. This will enable transport productions from rural areas to the city, and improve the economy of the rural community. Development of remote rural areas improves the accessibility for education, health, agriculture and economy of the rural community. This will uplift the living patterns of the people. So it is very important to develop rural areas. We are targeting to complete constructions of 700 rural bridges within this year."

"The Yahapalana Government does not fulfil any political needs through theses development programs. President Maithripala Sirisena making his theme for the year 'Alleviation of poverty' gives priority for development activities in remote areas. This is why we could construct a large number of rural bridges all over the country."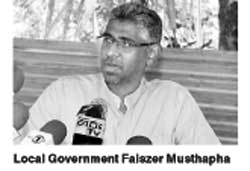 At the ceremony held at Aranayaka, Kegalle, to mark the event of laying the foundation stone for a new bridge, Minister of Provincial Councils and Local Government Faiszer Musthapha stated as above.

This bridge which is to be constructed in Ganthuna, Aranayake, connects two provinces and two districts. It will be used to transport cash crops in Kegalle and around areas, and this road is also used as an alternative road to Kandy-Colombo road. The road was under constructions for a long period of time. Minister Musthapha took steps to allocate Rs. 29 million for the development activities of this road. This construction will facilitate people in two districts in their transportation. Ven. Mahanayake Assaji Thero, former Minister Lalith Disanayake and political representatives from different local authorities attended the event.