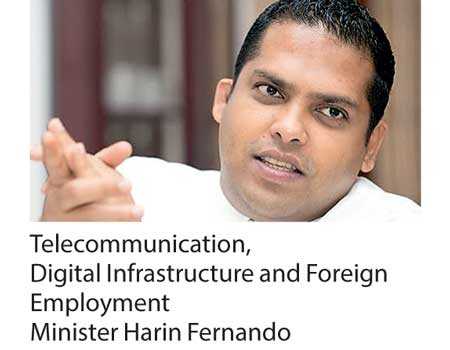 Subject Minister Harin to chair the committee
FBR against all international rights treaties signed by Sri Lanka
By Chathuri Dissanayake

A five-member ministerial sub-committee has been appointed to evaluate the possibility of doing away with the controversial Family Background Report (FBR) required by female migrant workers, which has been deemed discriminatory by rights groups.

"The regulation is against most of the international rights conventions we have signed, and its gender discriminatory, so we are looking at doing away with it. Further, the report has also opened up a lot of other avenues of abuse and illegal routes of travelling abroad, so it has put the women in a more vulnerable place," Minister Harin Fernando told Daily FT.

Headed by Subject Minister Fernando, the committee comprises of Justice Minister Thalatha Athukorala, Women's Minister Chandrani Bandara, Higher Education and Cultural Affairs Minister Wijedasa Rajapakshe, and Minister of Science, Technology, Research, Skills Development and Vocational Training and Kandyan Heritage Sarath Amunugama.

The committee was appointed to evaluate the situation when Foreign Employment Minister Harin Fernando presented a Cabinet paper to remove the mandatory report which was only required from females wanting to travel abroad. All workers are required to be registered with the Sri Lanka Foreign Employment Bureau before travelling abroad for work. However, women are not granted approval for work abroad if they do not have the FBR filed through the local administrative system. The report includes all details of the woman, including marital status, number of children, if any, and consent of the husband.

The FBR has been under constant criticism by rights groups for gender-based discrimination and violation of labour rights. However, the Government has been reluctant to remove the report, which is aimed at preventing any woman with children under the age of five from travelling abroad to work.

"We want to remove the procedure, but then we have not been able to come up with an alternative system. Now women go under visitor visa to avoid the FBR requirement," Fernando said.