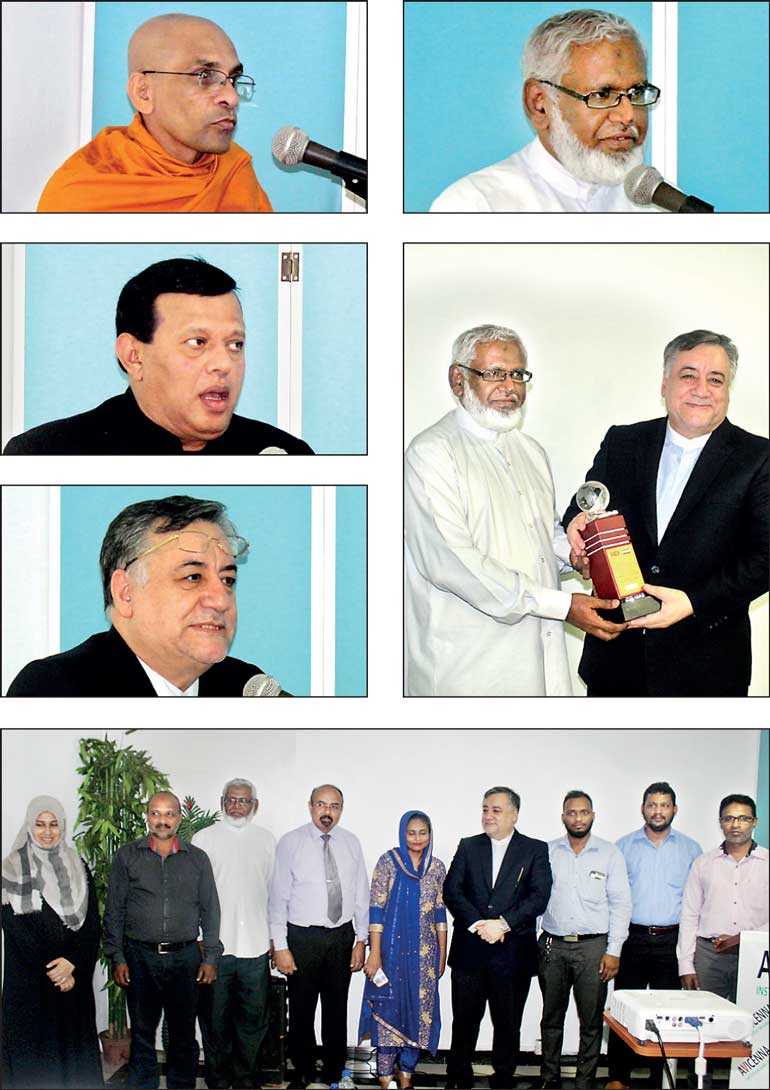 ---
Text and pix by Ruzaik Farook

The Avicenna Institute for Global Learning organised a farewell event for outgoing Iranian Ambassador to Sri Lanka Mohammed Zairi Amirani, during which the institute's website was launched.

Human Development Edification Centre Chairman Kalupahana Priyaratana Thero, Member of the Parliament Badulla District A. Aravindh Kumar, and Institute Academy Coordinator Mohamed Marwan also addressed the gathering and praised the outgoing ambassador's yeoman service rendered during his tenure.

Director of the Institute Ash Sheik Lafir Madani then presented a token of appreciation to the Ambassador. The Ambassador launched the Avicenna institute website at this ceremony.

Officials of the Iran Embassy and cultural section also graced the event.