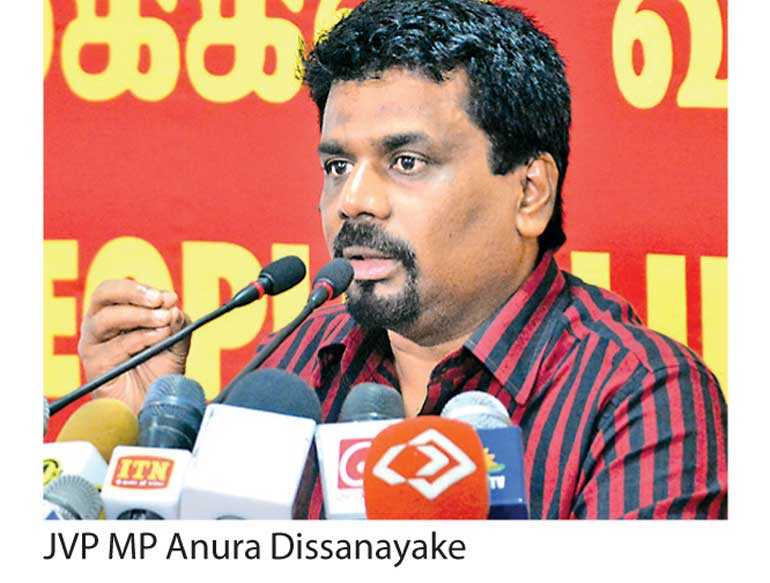 JVP tells P'ment with the closure of the Anti-Corruption Secretariat FCID cannot accept new complaints
Says as corruption issues remain under present Govt. fresh mechanism essential
FCID limited to investigating 315 files but could tackle new complaints on financial crimes
By Ashwin Hemmathagama

The Janatha Vimukthi Peramuna (JVP) yesterday called on the Government to establish a system for the public to directly lodge complaints with law enforcement authorities, including the Financial Crimes Investigation Division (FCID), insisting that significant allegations of corruption continue under the present administration.

The JVP said in Parliament that the Financial Crimes Investigation Division (FCID) was no longer in a position to accept new complaints as they had to continue investigations pertaining to the 315 files on alleged malpractices that took place during the former Government. The Anti-Corruption Secretariat also closed down in mid-2017, the JVP noted, reducing places that would accept complaints by the public.

Requesting the Government to establish a firm mechanism enabling the public to directly lodge complaints with the FCID and the Criminal Investigations Department (CID), the Chief Opposition Whip, JVP MP Anura Dissanayake,alleged that more frauds were taking place under the current Government and there needed to be a system to lodge these complaints urgently.

"In Sri Lanka different special investigation units are established to curb certain illegal activities based on their nature. These special units include the narcotic and Terrorism Investigation Division (TID). Now we have the FCID. But when being established, the FCID was not supposed to accept complaints but had to channel them though the Anti-Corruption Secretariat. This Secretariat was dissolved a year ago and now there is no mechanism to lodge new complaints. Since last year, with the Secretariat starting to receive complaints against the current government, it has been dissolved. Now the FCID is limited to investigating old complaints. We request the Government to enable the FCID to accept complaints directly," he said.

During 2015, the FCID received 213 complaints and in 2016 this came down to 109. During the first six months of 2017 there were 10 complaints. Out of all these complaints, legal action was taken in 13 instances and 92 cases were referred to the Attorney General for advice.