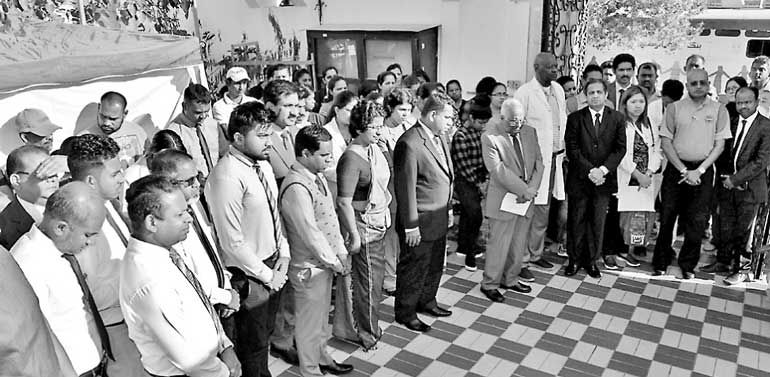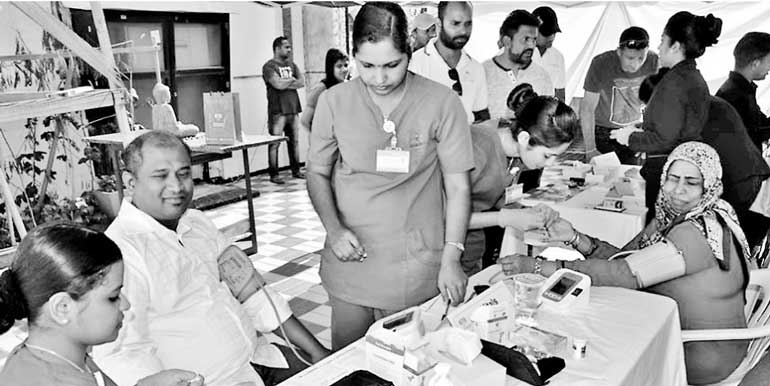 The Embassy of Sri Lanka in Abu Dhabi, United Arab Emirates organised a blood donation drive and a medical campaign on the sidelines of the 70th anniversary celebrations of Sri Lanka's Independence at the Embassy premises.

The blood donation and the medical campaign were officially commenced when Ambassador of Sri Lanka to the United Arab Emirates Sulaiman Jiffry Mohideen registered the first blood donor. Addressing the gathering, the Ambassador highlighted the importance of organising events of this nature in particular the blood donation drive, which highlighted the will to donate by the Sri Lankan expatriate community in UAE.

Over 125 Sri Lankan expatriate members successfully donated blood at the blood donation drive, and the medical campaign was also a great success where more than 100 expatriate community members sought medical advice from a group of six medical staff, including three specialists, who conducted the medical campaign. The blood donation drive was fully handled by the Abu Dhabi Blood Bank, while the medical camp was conducted by Ahalia Hospital-Ahalia Group, UAE, a well-known and reputed hospital in Abu Dhabi, UAE.

The Embassy of Sri Lanka wishes to acknowledge with gratitude to the expatriate community members, specially, Sri Lanka Cultural Foundation in Abu Dhabi, who assisted in organising the event, Abu Dhabi Blood Bank, and Ahalia Hospital for conducting the successful blood donation drive and the medical campaign.