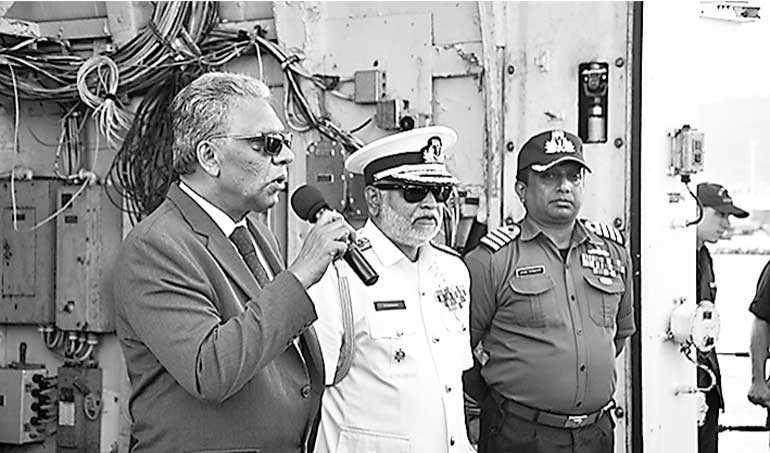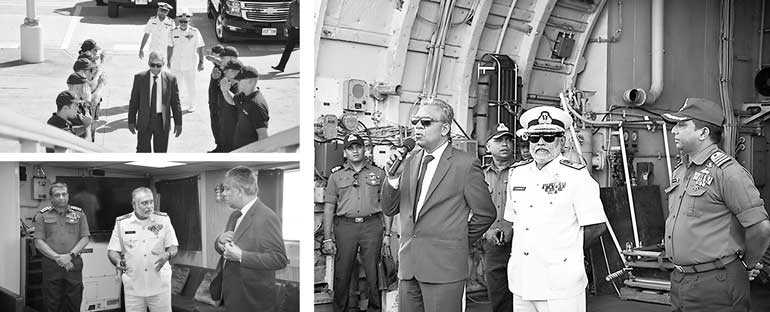 Secretary to the Ministry of Defence Kapila Waidyaratne PC visited the Sri Lanka Navy crew onboard the ex-USCGC Sherman in Honolulu, Hawaii this week.

The Secretary was accompanied by the Commander of the Navy Vice Admiral Sirimevan Ranasinghe during the visit.

The Secretary inspected the ship and addressed the SLN crew. He also met with US Coast Guard officials for discussions.

Sri Lankan Consul Bede Dhammika Cooray was also present at the occasion.