DIG Waruna Jayasundara assumed duties as the new Commandant of the Special Task Force (STF) yesterday. Jayasundara is the 13th Commandant of the STF and had joined the Police Department on 1 February 2001, as an Assistant Superintendent of Police. He joined the STF on April 25, 2002.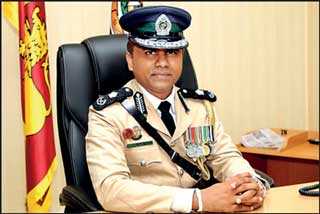 DIG Waruna Jayasundara


DIG Jayasundara, who was in-charge of the Western Province (North) was appointed as the STF Commandant on Tuesday after the transfer of DIG M.G.L. Gunathilaka, who held the post of STF Commandant, to the Trincomalee Police Division.

DIG Jayasundara schooled at Dharmaraja College-Kandy. Jayasundara is also a lawyer had served in the STF for 16 years, prior to returning to Police duties in 2018. He is credited for his work in the STF Intelligence unit during counter-terrorism operations. He was promoted to the rank of DIG in 2018.