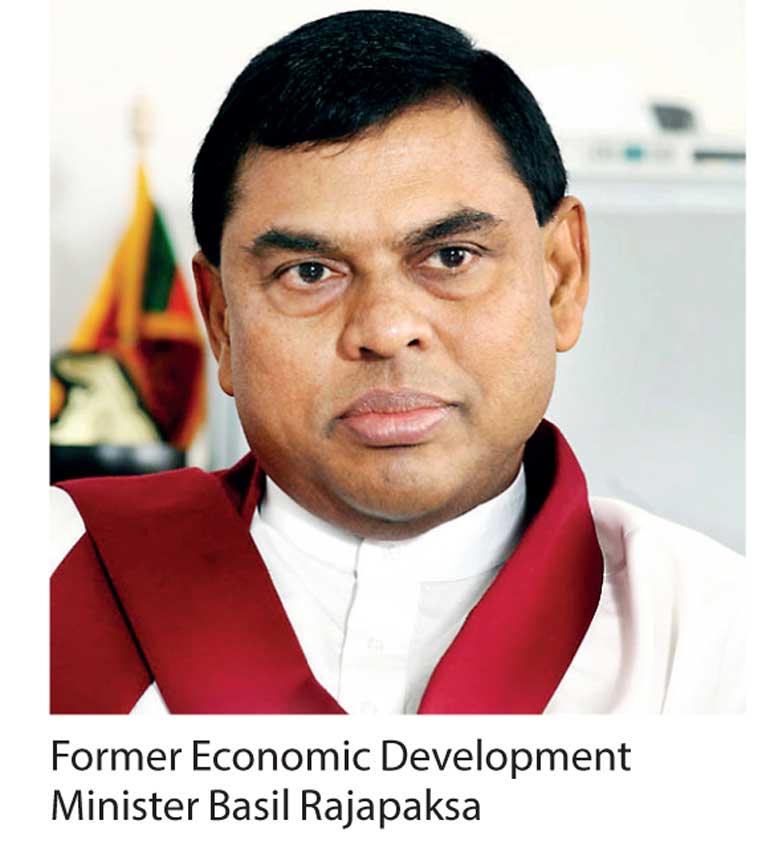 By T. Farook Thajudeen

Colombo High Court Judge Gihan Kulatunge yesterday informed former Economic Development Minister Basil Rajapaksa that the court would issue notice tomorrow whether to hear the trial against Rajapaksa in his court or to transfer it to another judge.

The judge made this observation when the Counsel for Rajapaksa informed court that his client had sought an order from the Court of Appeal staying further proceedings into the case against Rajapaksa and former Director of the Divi Neguma Department Kith Siri Ranawaka over allegedly printing almanacs with the image of former President Mahinda Rajapaksa where were used as propaganda material on behalf of the former president during the 2015 Presidential Election campaign.

The State Counsel, replying the Defence Counsel, submitted that even though the accused had sought the Appeal Court to intervene to transfer the case before a new judge, the Appeal Court had still not made any order or direction to the court to stay the trial or to transfer the case before another judge. The State Counsel further said that the appeal court had fixed inquiries for 26 November.

The Attorney General in the indictment had claim that the accused, by printing the almanacs, had attempted to influence the constituents to vote for Mahinda Rajapaksa at that election.

High Court Judge Kulatunge was the judge who heard the Sil Redi case against former Secretary to the President Lalith Weeratunge and former Telecommunications Regulatory Commission (TRC) Director General Anusha Palpita and sentenced the two to three years of rigorous imprisonment for misappropriating Rs. 600 million of the TRC's funds.

Basil Rajapaksa in his petition stated that Judge Gihan Kulatunga was a member of the Presidential Commission of Inquiry to Investigate and Inquire into Serious Acts of Fraud, Corruption and Abuse of Power (PRECIFAC) investigating him and hence he had been denied a fair hearing.

The application, which was filed before the Court of Appeal, was fixed to be taken up before the Court of Appeal by Justice L.T.B. Dehideniya and Justice Shiran Gunaratne.