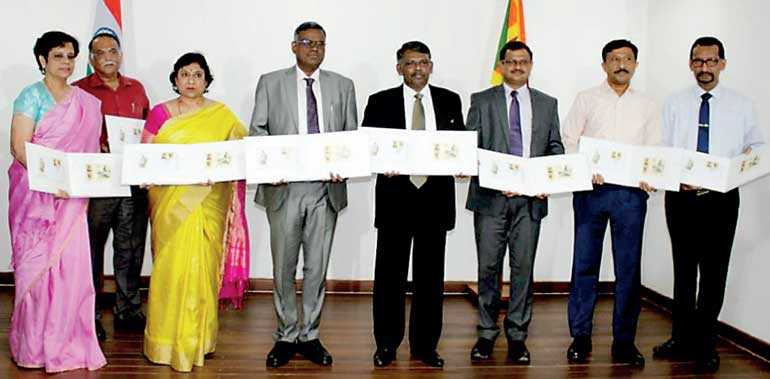 The Sri Lanka Deputy High Commission in Chennai, in honour of the 150th birth anniversary of Mahatma Gandhi organised an event to present the postal stamps and first day cover that were issued by the Sri Lanka Post on 2 October, with the participation of Government officials of Tamil Nadu State, Sri Lankan professionals and Indian dignitaries.

During the occasion, Deputy High Commissioner V. Krishnamoorthy in his opening remarks mentioned Mahatma Gandhi's historic visit to Sri Lanka in 1927 adding that Gandhi's futuristic vision was suitable for today's modern society. Chief Post Master General of Tamil Nadu M. Sampath said that Sri Lanka has always had a long-lasting relationship with India and the visit of Mahatma Gandhi to Sri Lanka enhanced the historical moments between the two countries. He thanked the Sri Lankan Government for issuing the two postal stamps and first day cover, and stated that Sri Lanka honouring Mahatma Gandhi is a great honour to India.

Krishnamoorthy presented the commemorative postal stamps and first day cover to the dignitaries from the Indian Postal Service in Chennai, Ministry of External Affairs Branch Secretariat and media personnel of local bilingual dailies.

The event concluded with serving of traditional Sri Lankan delicacies and Sri Lankan tea to the participants.