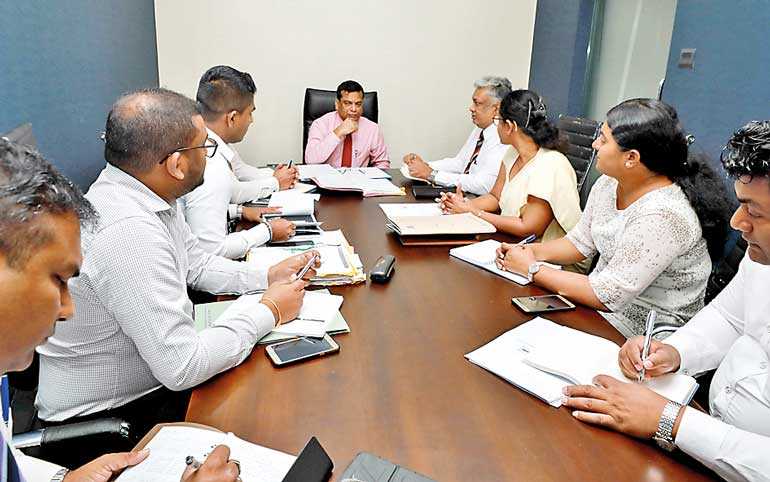 Presidents instructs work to be expedited after visit to National Hospital

State of OPD building expected to be completed by Sep.

Project will see programs in place to ease traffic congestion and provide better facilities for patients and visitors
Work on the Colombo Health Square Development Project which will see a major transformation of the area in and around the National Hospital has been expedited to ensure that thousands of people who come to the area for medical treatment get the best possible facilities, officials of the Urban Development Authority (UDA) said.
President Gotabaya Rajapaksa who visited the National Hospital recently instructed that the work be expedited. The work on the project began in 2014 and are to be carried out in three phases; short, medium and long term.
One of the main components of the project include the new state-of-the-art Out Patient Department (OPD) building being but with Chinese assistance is expected to be completed by September this year, officials said.
The OPD will consist of 180 beds and will be equipped with facilities for carrying out all major medical testing such as blood tests, X-ray, CT Scan, ECG testing and laboratory testing facilities etc.
As part of the project, steps will be taken reduce traffic congestion in the area with separate car parks for visitors, and for medical staff as well as rest areas for those visiting the area. A shuttle bus service will commence shortly to bring patients from Pettah, Fort, Maradana and Borella to the hospital, the official said.
The work of the landscape and beautification overall construction work on project is done by the UDA.
A discussion on the progress of the project was held recently at the National Hospital where Colombo National Hospital Deputy Director General W.K. Wickremasinghe and UDA Chairman Harsha de Silva and other officials were present.
Prime Minister Mahinda Rajapaksa who is also the Minister of Urban Development has also supervised the work on the project, officials said.