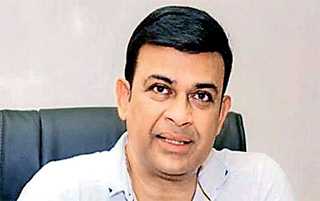 Ranjan Ramanayake
---
The Court of Appeal yesterday directed the Secretary General of Parliament not to take any action regarding Samagi Jana Balawegaya (SJB) MP Ranjan Ramanayake's parliamentary seat until 12 February.

The Court of Appeal issued the order while considering a Writ Petition filed by former State Minister Ranjan Ramanayake, who was sentenced to four years rigorous imprisonment for Contempt of Court, requesting not to annul his parliamentary seat.

The Writ Petition was taken up before an Appeal Court bench comprising Chairman Arjuna Obeysekera and Sobhitha Rajakaruna.

The Secretary General of Parliament and the Attorney General have been named as Respondents in the petition filed by Ranjan Ramanayake through Vidanapathirana Associates Law Firm.

Ramanayake, in his petition, stated that he was elected as a Member of Parliament for the Gampaha District, representing the SJB in the General Election on 5 August 2020; and he was sentenced by the Supreme Court on 12 January.

He said he was informed that on 19 January, the first respondent – the Secretary General of Parliament – was working to annul his parliamentary seat.

In his Writ Petition, Ranjan Ramanayake had said that it was illegal to do so and that an Interim Order should be issued preventing the Secretary General of Parliament from abolishing his parliamentary seat.