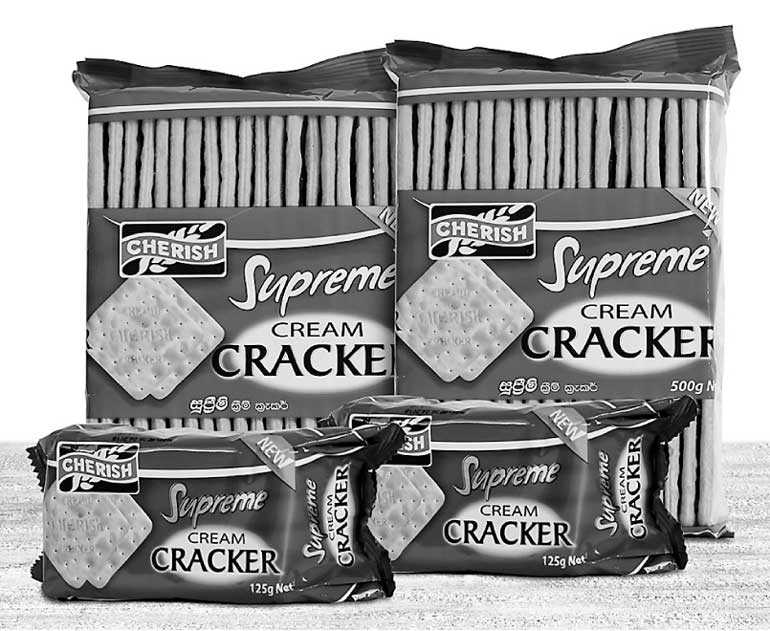 Adding a new flavour to the cream cracker market, Cherish Biscuits Ltd. has introduced the new 'Cherish Supreme Cream Cracker' to the Sri Lankan market. The healthy and flavourful cream cracker is yet another promise of providing high standard quality products to its consumers.

Cherish Biscuits caters to the truly Sri Lankan taste palette and has been produced for over seven decades under international standards. Challenging the large scale biscuit production companies based in Colombo, Cherish Biscuits has created many career and entrepreneurial opportunities in the Anuradhapura area, where its manufacturing plant is located, thus contributing to the social and economic development in the region.

Commenting on the new product Cherish Biscuits Managing Director Dheera Vidanage stated, "Our aim is to provide our consumers with a product that is superior in both taste and quality. We ensure that this brand promise is achieved throughout the manufacturing process until it reaches the end consumer." Cherish Supreme Cream Cracker is available in 500g and 125g packs followed by the 190g pack which will be introduced in the near future. The high standard followed in the packaging process ensures that freshness is preserved throughout the products' shelf life.

Produced with European manufactured state-of-the-art machinery and equipment, Cherish Biscuits has been awarded several quality certificates, including ISO 9000/ISO 22000 and HACCP. The brand has introduced over 50 biscuit ranges to the market and has carved a name for itself as a true Sri Lankan brand by prioritising the quality of products above all else.