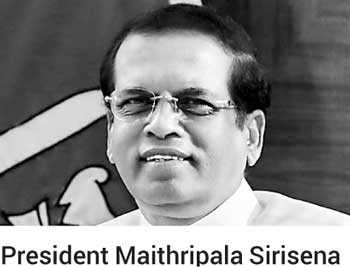 The Criminal Investigation Division (CID) will launch an inquiry into an alleged letter circulating on social media that President Maithripala Sirisena has received reports from the State Intelligence Service (SIS) on the possible outcome of the Presidential Elections Police said yesterday.

Issuing a statement, the Police Media Division said: "All divisions of the Police, including State Intelligence Services, were not engaged in any activity related to the Election or research on the Election. The Police is only focusing on holding a fair and peaceful Election."

The Police reiterated that its main focus during the Election would be to ensure the safety of the public, and said the CID would conduct an inquiry into the alleged letter that was circulated on social media to find out those responsible.