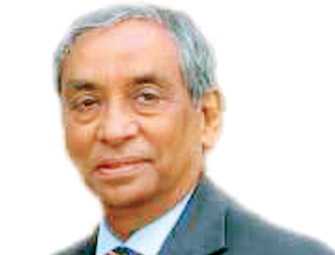 Faisz Musthapha, PC
---
The Bar Association of Sri Lanka (BASL) launched a new Certificate Course in Criminal Law on 11 September. This Certificate Course will be conducted online through the Zoom digital platform and will be conducted over a period of 12 weeks every Friday.

The course will be conducted by a very distinguished panel of resource persons from the Judiciary and the official and unofficial Bar.

Supreme Court Judge Justice Yasantha Kodagoda, PC, President of the Court of Appeal Justice A.H.M.D. Nawaz, retired Supreme Court Judge Justice Saleem Marsoof, PC and High Court Judges Justices Vikum Kaluarachchi and Aditya Patabendige are the members of the Judiciary who will share their expert knowledge at this Certificate Course.

President of the Bar Association of Sri Lanka Kalinga Indatissa PC, Faisz Musthapha, PC, Rienzie Arsakularatne, PC, Razik Zarook, PC, Anil Silva, PC, Shavindra Fernando, PC, Prashanthalal De Alwis, PC, Senior Additional Solicitor General Sarath Jayamanne, PC, Shanaka Ranasinghe, PC, U.R De Silva, PC, Nalin Laduwahetty, PC, Saliya Pieris, PC, Mohan Weerakoon, PC, Additional Solicitor General Ayesha Jinasena, PC, Neville Abeyratne, PC, Nalinda Indatissa, PC, Anuja Premarathne, PC, Deputy Solicitor General Dileepa Peeris, Sunil Abeyratne, AAL, Asoka Weerasuriya, AAL, Senior State Counsel Madhawa Tennekoon and Senior State Counsel Janaka Bandara are some of the other resource persons.

Speaking about this Certificate Course, BASL Secretary Rajeev Amarasuriya said: "With the guidance of the BASL President Kalinga Indatissa, PC who is an authority in this area, this Certificate Course in Criminal Law was carefully formulated to provide the best possible learning experience in 12 weeks and the response already has been very encouraging.

We have invited the best resource persons in this area to conduct the lectures, and we have no doubt that the course will be very beneficial to all those who participate.

"This is the third online certificate course the BASL is conducting and we are very happy that we are now able to reach out and make these Courses available to our membership spread across the country in 88 branch associations from the north to south and east to west, who can connect from the comfort of their offices and homes."

He went on to state that in order to encourage younger members taking part in continuous professional development, members less than five years in practice are entitled to a concessionary fee as well.