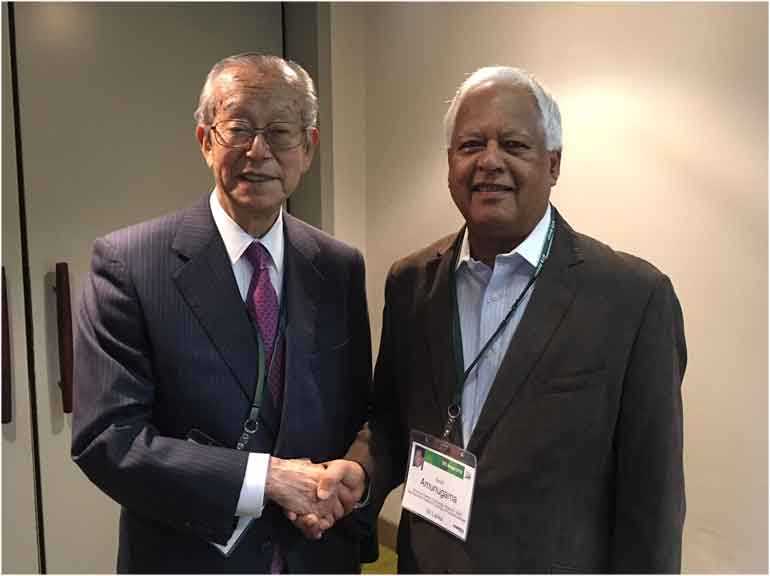 Minister of Science, Technology, Research, Skills Development, and Vocational Training and Kandyan Heritage Dr. Sarath Amunugama who is at present in Japan, met Omi, Koji, Founder and Chairman of the Science and Technology in Society Forum.

Dr. Amunugama is in Japan to attend the 15th annual meeting of this organisation on a personal invitation extended to him. The Forum is an international organisation concerned with issues connected with science and the future of mankind. Its Board of Governors includes several Nobel Laureates. Participants at the annual sessions attend it in their individual capacities to share their views on the relevant issues with other distinguished participants from all over the world.

Omi, Koji the founder and chairman of the Forum is a former Minister of Finance of Japan. Dr Amunugama discussed with him matters of mutual interest to Sri Lanka and Japan.