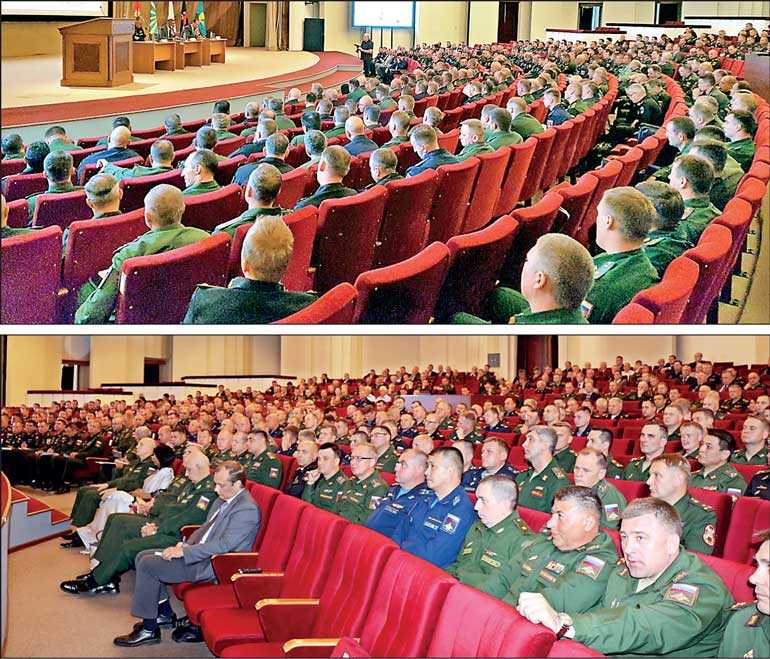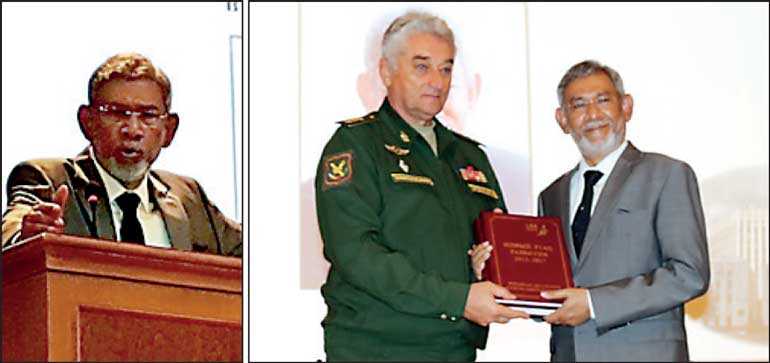 ---
On 4 September, Ambassador Extraordinary and Plenipotentiary of the Democratic Socialist Republic of Sri Lanka Dr. Dayan Jayatilleka visited the Military Academy of the General Staff of the Armed Forces of the Russian Federation, Russia's highest military education and research institution for senior-rank officers of all services.

Established in 1832 by Russian Emperor Nicholas I, the Academy was developed into the most prominent centre of research in military art, strategic studies, operational tactics, and one of the cornerstone contributors to the development of Russia's national security, acting as advisory body to the country's military leadership. Among graduates of the academy there are more than 600 heroes of the Soviet Union and the Russian Federation, 52 of them were awarded this title twice and two of them – three times.

Famous statesmen, marshals and military theoreticians formed the basis of the teaching and research staff of the Academy in Soviet times, thereby preserving the continuity of its best traditions and rich experience.

Ambassador Jayatilleka and Madame Sanja Jayatilleka were received by the Commandant of the Academy, Colonel General Vladimir Zarudnitsky, an officer of impressive military career.

The official visit commenced with the excursion through the main exposition of the Academy museum. Ambassador Jayatilleka was invited to sit at the table of the first Head of the Military Academy of the General Staff and to write his impressions of the Academy. The visit culminated in the lecture which Ambassador Jayatilleka was invited to deliver to an audience of 200 high-ranking Russian military officers, including the current students of the Academy of General Staff, and its senior scholars. Introducing the first lecture by a foreign Ambassador at the Military Academy of General Staff, Commandant Col. Gen. Zarudnitsky said from the presidium, "Ambassador Jayatilleka carried out a responsible mission to inaugurate the series of lectures by Ambassadors at our Academy."

The official part of the event was followed by the tour of the Special Faculty of the Academy, conducted by the head of the faculty Major General Aleksey Kuzin who spoke about the educational programs, which the faculty provides for 160 foreign officers from 75 countries this year. Later this year, the Academy of the General Staff of the Russian Armed Forces is expecting to welcome a group of student officers representing the Sri Lanka Army and Navy. Brigadier Nishantha Manage, Chief Coordinator of Education Programs and Administration at Sri Lanka Defence Services Command and Staff College and a team of 14 Sri Lankan military officers from the tri forces on official visit to Russia joined the tour of the Academy.