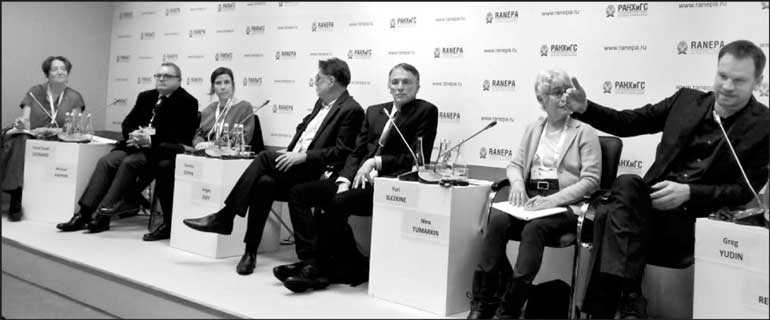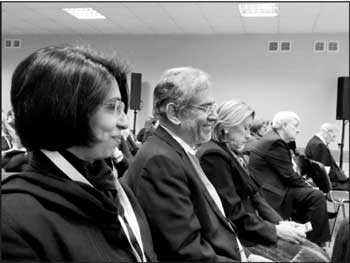 The 10th Gaidar Forum 2019, which has been held since 2010 in memory of Yegor Gaidar, leading Russian economist and ideologue of the reforms of the early 1990s, gathered the record number of 17,000 experts, famous scientists, public and political figures, and foreign diplomats at the Russian Presidential Academy of National Economy and Public Administration in Moscow.

As stated by the organisers, the main objectives of the Forum are to invite the leading scientists and practitioners of the world to a joint discussion on the pressing economic and political issues; to maintain continuous expert dialogue, and to reflect the main trends in the global economy and politics. The Gaidar Forum has been often called in the Russian media 'the Russian Davos Forum'.

The Forum's special plenary session on the 'National Goals of Development and Global Trends' was addressed by the Russian Prime Minister Dmitry Medvedev.

Ambassador Dr. Dayan Jayatilleka with Sanja Jayatilleka attended an expert panel discussion on the subject, Construction of memory: Generations and Russia's past and present. The discussion was focused on the impact that some generations can have on the making of history.

The generation that came of age during perestroika, including Egor Gaidar, perceived a range of alternatives to economic and social problems. Afterwards these generations came to power. Professors from New York University in Abu Dhabi, University of California in Berkley, Russian Higher School of Economics, and other leading research institutions took part in the discussion. The session was also attended by Nirosha K. Herath, Second Secretary of the Embassy of Sri Lanka in Moscow.