The performance of a giant and the thirst of a bird – the new Mercedes-Benz Citan is the newest multi-purpose van from Mercedes-Benz. The new Citan combines great driving pleasure, performance, best-in-class efficiency and low maintenance costs like no other city van.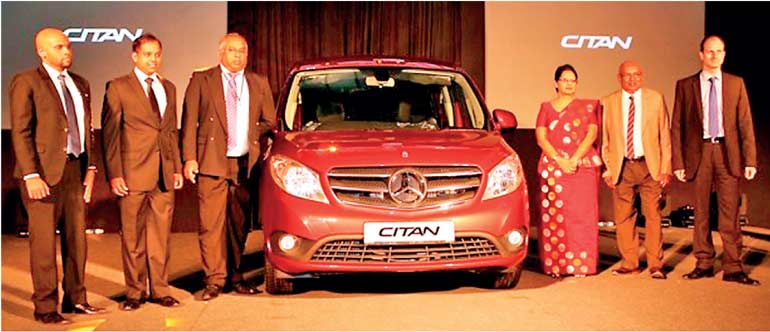 From left: Diesel and Motor Engineering Mercedes-Benz Commercial Vehicles Sales Manager Shamal Fernando, Diesel and Motor Engineering General Manager – Mercedes-Benz Rajeev Pandithage, Diesel and Motor Engineering Group CEO Gahanath Pandithage, Commercial Bank DGM – Personal Banking Sandra Walagama, Diesel and Motor Engineering Chairman Ranjith Pandithage and Daimler South East Asia Vice President – MB CV Sales and Customer services Olaf Petersen


The standard fuel consumption of the Citan is unmatchable among urban vans and produces fewer emissions. Load space of up to 3.8 m³ and a maximum payload of 800 kg are even more remarkable. Perceptible quality and driving dynamics, outstanding safety and economy, exemplary versatility and resilience – the Mercedes-Benz Citan is the new pro among urban delivery vans.

The Citan is a smooth progression from the successful Mercedes-Benz Vito. It is as individual as the application areas of its customers. With three lengths and three variants, the Citan panel van, Mixto and Crewbus constitute a comprehensive model range.

The new Citan is seen as an entry level choice for individuals who always dreamt of owning a three-pointed star. It is a practical choice for large families and the rational choice for urban families to do their daily chores as their second vehicle. From transporting utilities, to frequent airport pick up's, to delivering goods, the Citan promises to be a reliable work horse to the varying demands of running a business.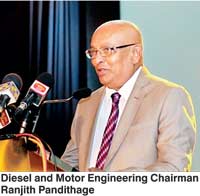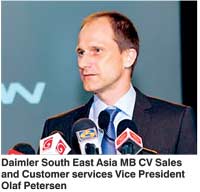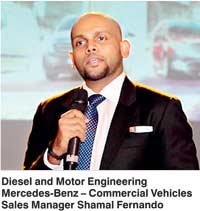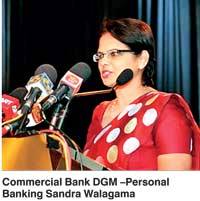 The appearance conveys a feeling of quality at first glance. The quality of the bodyshell was considerably improved by means of process optimisation. In order to provide comprehensive protection against corrosion, the bodywork of this multi-purpose vehicle is made only of fully galvanised sheet metal panels. Prior to painting, the complete bodywork is coated with cathodic dip priming. A second coat is applied to certain parts of the Citan, for example to the rear axle spring to protect it from stone chipping.

The Citan places key emphasis on functionality for everyday use: a large glove compartment, a stowage compartment between the front seats as well as a practical overhead stowage compartment across the entire width of the windscreen and large-volume compartments in the doors offer abundant space for the large and small objects of a driver's day-to-day life.

This Mercedes-Benz can make your job a lot easier – whatever your trade; whatever your need. With its versatility, adaptability, and the ability to uplift the image of an individual or a business, the new Mercedes-Benz Citan provides answers to a wide and diverse range of requirements and varying consumer needs. Three different vehicle lengths are available from 3937 mm (compact) through 4321 mm (long) to 4705 mm (extra-long). It also comes in three different wheelbases and three different loading lengths from up to 2137 mm and a loading height of 1258 mm. Permissible GVW is 2.2 tonnes (max.)

The robust, reliable Citan completes the successful van product family and also serves as an initial 'stepping stone' into the world of Mercedes-Benz Vans. The Citan is also a byword for captivation and quality, economy and sustainability as well as for versatility. Moreover the Mercedes-Benz Citan comes at a very attractive price from Diesel & Motor Engineering PLC – the only authorised distributor for Mercedes-Benz. The dependability of a Mercedes-Benz together with the unparalleled after sales service and care of DIMO, makes the new Citan an intelligent choice for urban transportation for individuals, families and businesses.