Wasana Trading Lanka Ltd., who has the largest modern vehicle showroom and yard in Sri Lanka in a bid to commemorate its 25th anniversary will offer the public a huge price slashed bonanza on its vehicle prices.

Accordingly over 35 vehicles models of high demand will be offered to the public for the same old prices that were available for sale before the government tax hikes came in to effect. This special price bonanza and many more offers are in the offing from Wasana Trading during its silver jubilee celebrations. All these special offers will be available during the period 29 September to 6 October at its state-of-the-art showroom at No 312,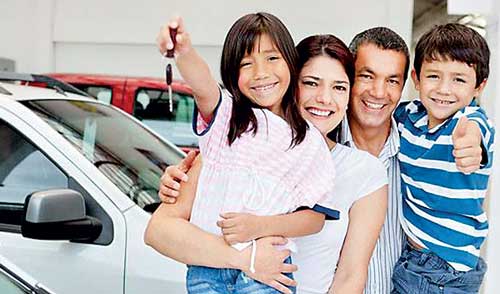 Negombo Road, Nagoda, Kandana.

"Our most invaluable asset is our customer population. Hence at a time when we are celebrating a journey of 25 years of tremendous success to pay gratitude to our customers Wasana Trading Lanka has decided to slash the prices of over 35 vehicle models and sell them for low prices. We have decided to sell these vehicles for the same old prices that existed prior to the tax increases made by the Government. Hence we invite the public to visit our showroom without delay and enjoy these special benefits," said Wasana Trading Lanka Ltd. Managing Director Indika Sampath Merenchige.

Under the special anniversary offer over 35 models of hybrid, vans, electric trucks and cars will be available for purchase from Wasana Trading Lanka during period 29 September to 6 October.

Wasana Trading Lanka also offers leasing facilities at a nominal rate and insurance services and all other requirements under one roof at its modern showroom in Kandana with the ability to take home the vehicle the same day. In addition the service of several leasing companies will also be available during the promotion period to expedite the purchasing process. In addition Wasana Trading Lanka also provides another unique opportunity for its customers to sell their existing vehicle for a higher price and purchase a vehicle for a very reasonable low price much lesser than the existing market price during the promotion period.

This especial price reduction offer has been specially targeted for customers who purchase vehicles for their private use, said Managing Director Sampath Merenchige. All inquiries regarding the special anniversary promotion can be obtained by dialling hotline 0112241333.

In addition the public who visit the Wasana Trading Lanka showroom during the 25th anniversary celebration period 29 September to 6 October will also be entitled for a Free Analysing Test for their vehicle. Also the company has decided to share technical Know-how free of charge during this period. The showroom will be opened from 8 a.m. to 10 p.m. for the benefit of the public. More details about the special anniversary bonanza could also be obtained from website www.trademe.lk and www.facebook.com/wasanatrading.lk.